Program and Member Coordinator
---
Lindsay Dover
lindsay.dover@dscnwa.com | 479-282-3639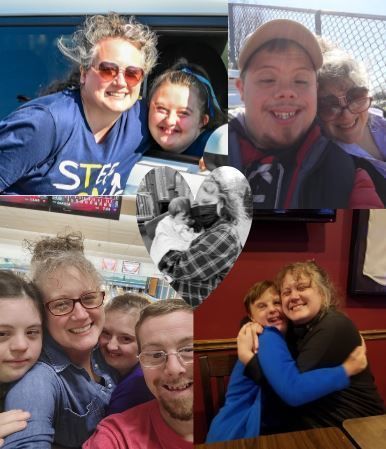 Ms. Lindsay joined DSCNWA in June 2019 as our Part-time Program and Member Coordinator.
Ms. Lindsay oversees all aspects of programming across the lifespan and assist with fundraising initiatives.
She has become a valued member of our tribe and has developed strong relationships with our members and their families.
"At DSCNWA I have found my dream job and talents and a passion I didn't know I had. I am honored and blessed to be a part of DSCNWA."- Ms. Lindsay
Lindsay is a native of Bentonville, AR and holds a Bachelor of Science degree in Recreation from the University of Arkansas. She spent the first five years of her career post college in the non-profit sector promoting community arts and health services including creative design and promotional campaigns. She then moved to the for profit sector where she gained experience in retail sales with Walmart Inc.; working in the Sam's Club seasonal area and Walmart Direct Imports for seven years. Lindsay is an adoptive mother of two sons Thatch and Deshon. Deshon has an Intellectual Disability. Outside of work she enjoys spending time with her husband, their sons and five dogs. She also enjoys painting and gardening.