Step Up For Down Syndrome Walk  |  Details & Registration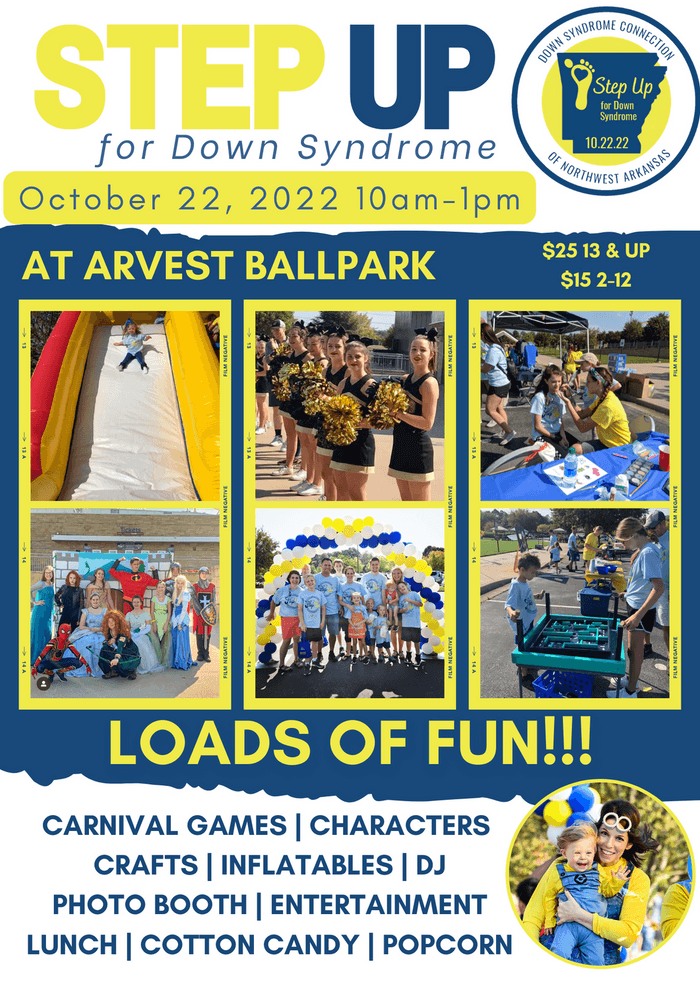 At Down Syndrome Connection of Northwest Arkansas (DSCNWA) our highest priority is supporting the needs of individuals with Down syndrome and their families. We are asking you to help us so we can continue supporting those blessed by Down syndrome in NWA. This event is the opportune time for our community to celebrate individuality, inclusion, and the human spirit. No matter our backgrounds, when we work together as a team, we are at our strongest. But Step Up is much more than a test of perseverance, for we have plenty of fun planned as well: tailgating, carnival games, popcorn, cotton candy, music, and more!
Your kindness and generosity is appreciated, and your pledge will be used to sustain our programs and services throughout the year. Without you, there is no us. Will you please join us and Step Up for Down Syndrome this October 22, 2022?
Create a team, register, and fundraise for Step Up For Down Syndrome Week to help DSCNWA raise money to help support the families blessed by Down syndrome in Northwest Arkansas.
If you want to support us but don't have a team to join- don't worry! You don't need a team, but we need YOU!  We are all on the same team.  Loving, wanting more, and supporting individuals with Down syndrome.  You can register as an individual participant. 
Create your Team/Register/Donate HERE 
Regiser online until noon on 10/18, after that you can register in person on 10/22 at Arvest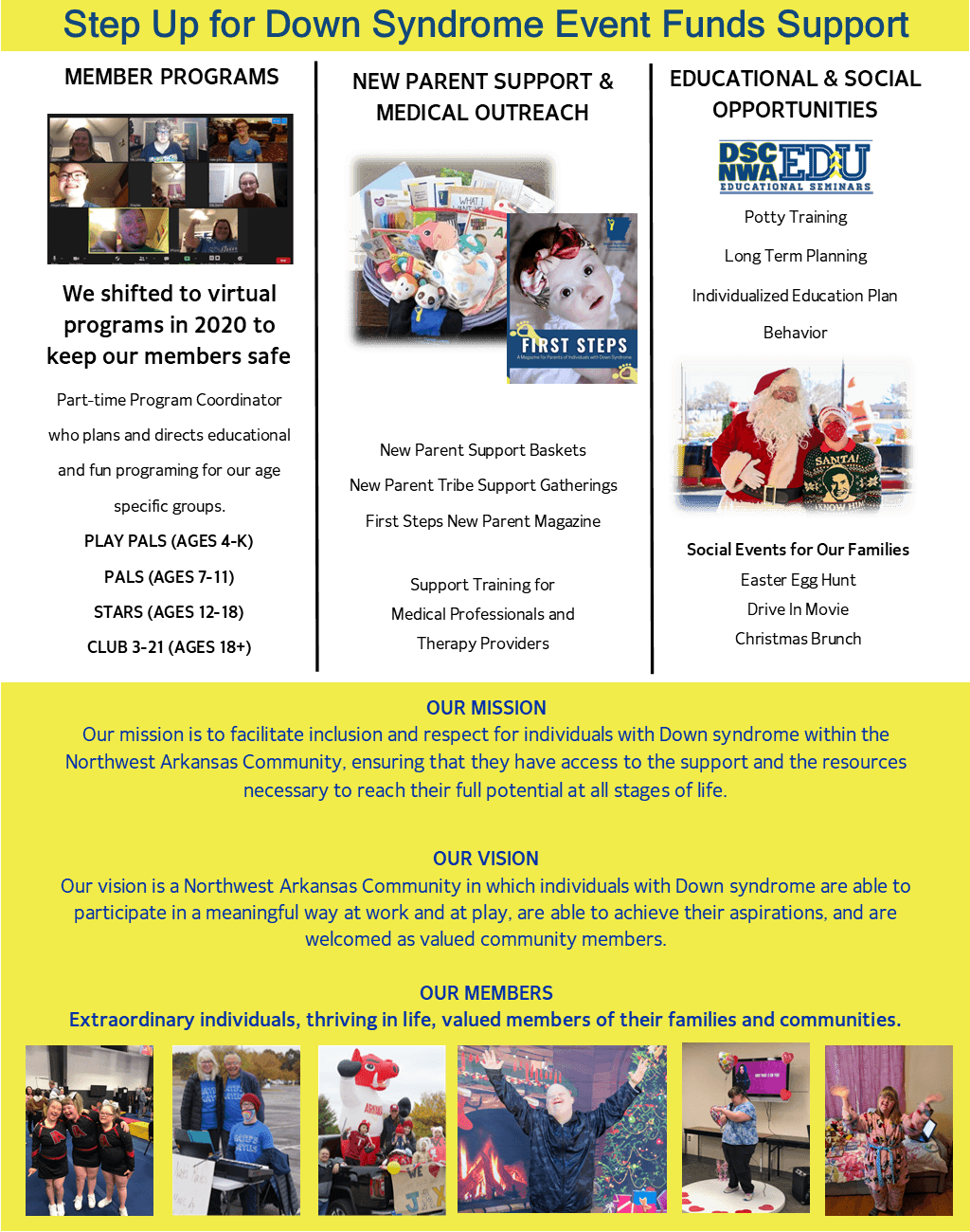 Our Fundraising Progress
We have raised $46,052.00 of our goal.