Chloe's Club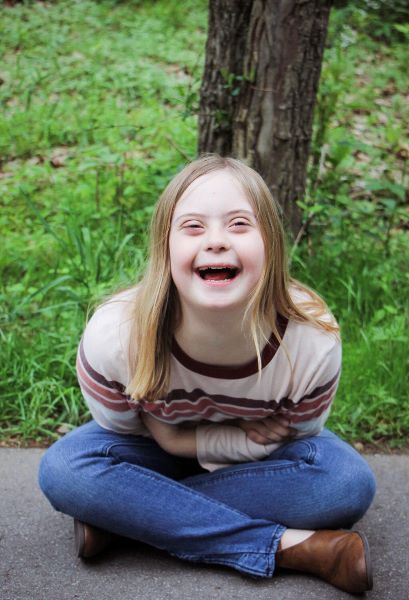 Hi! My name is Chloe! I turned 13 on August 5th and am starting 7th grade at Washington Junior High School. I love going to school, and I always make really good friends, but my dad will always be my best bud. When I am at home, I love to watch tv, play with toys, and boss my two older sisters around. Thank you so much for supporting me!
There are a number of ways that you can be a part of Chloe's Club and provide support:
Walk with me at the Step Up for Down Syndrome Walk on Saturday, October 5th at Arvest Ballpark

Make an online donation here to my team to support the walk and the DSCNWA

Tell others about the Step Up for Down Syndrome Walk and the great work of the DSCNWA organization
October is Down syndrome Awareness month. We hope that you will join us, celebrate the many wonderful qualities & gifts of people with Down syndrome, & walk with us. This walk is the main fundraiser for the Down Syndrome Connection of Northwest Arkansas. No matter how you decide to support us, we want to thank you.
Thank you again for being a part of Chloe's Club & for your support, encouragement & love.
Much love and gratitude,
Chloe and Family
Register for the Step Up for Down Syndrome Walk
CLICK HERE to register for the walk on October 5th and to join Chloe's Club.  
Our Team Goal & Progress
We have raised $24.00 of our goal.