Investment into DSCNWA- Registration for Step Up Week
$25 for ages 13 and up
$15 for 2-12 years
$9 if 0-2 (not required) only if want a Step Up shirt 
With each registration, each person will receive:
2021 SOFT Step Up t-shirt
Access to Disney sing-a-long and story by the Princesses Of The 417
Bingo card to play virtually Tuesday
Access to our Friday night comedian, Moody McCarthy 
Each registration supports the DSCNWA so that we can continue to provide programs and support for individuals with Down syndrome and their families, training for local medical professionals and new parent baskets to the 15 babies born here in NWA each year.
Create your team/Register/Donate HERE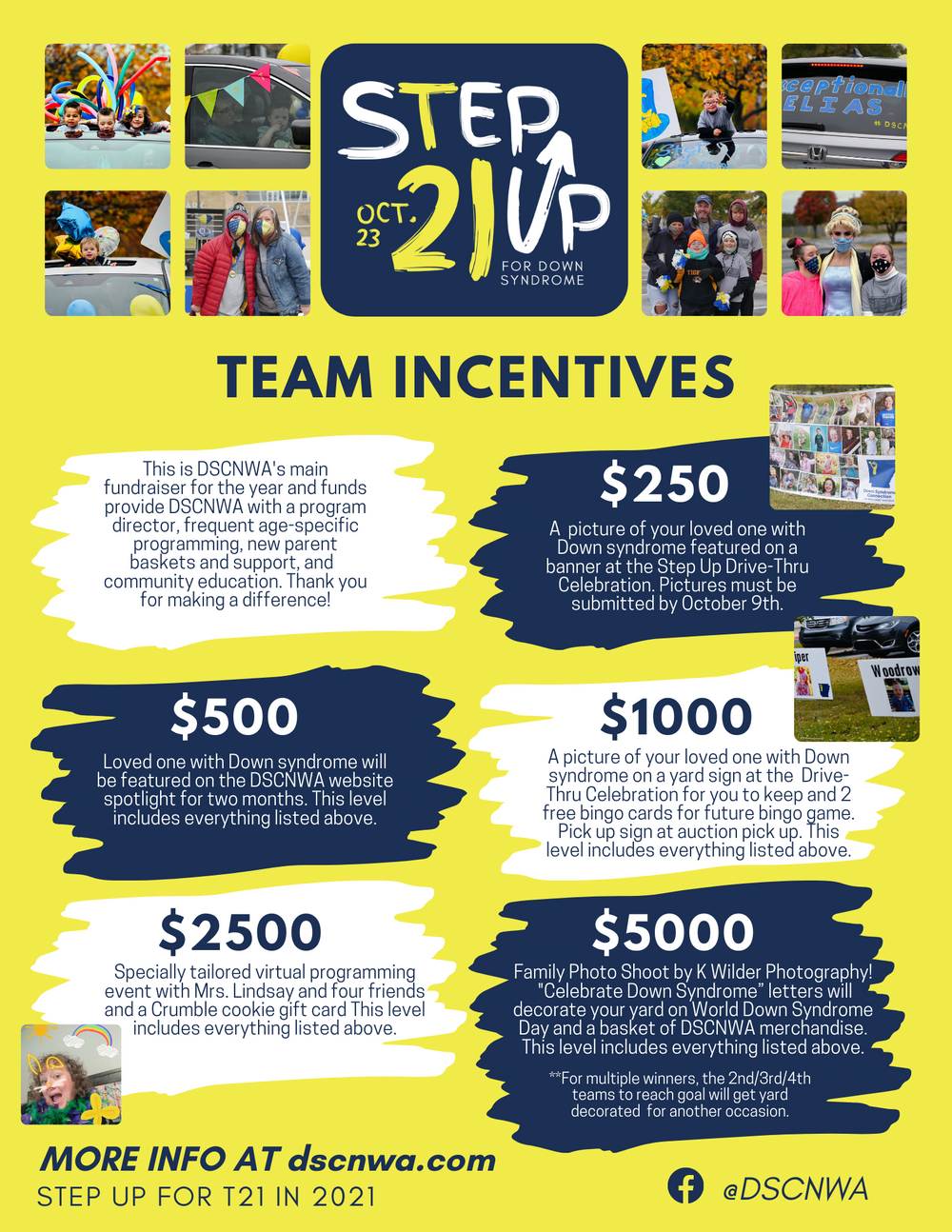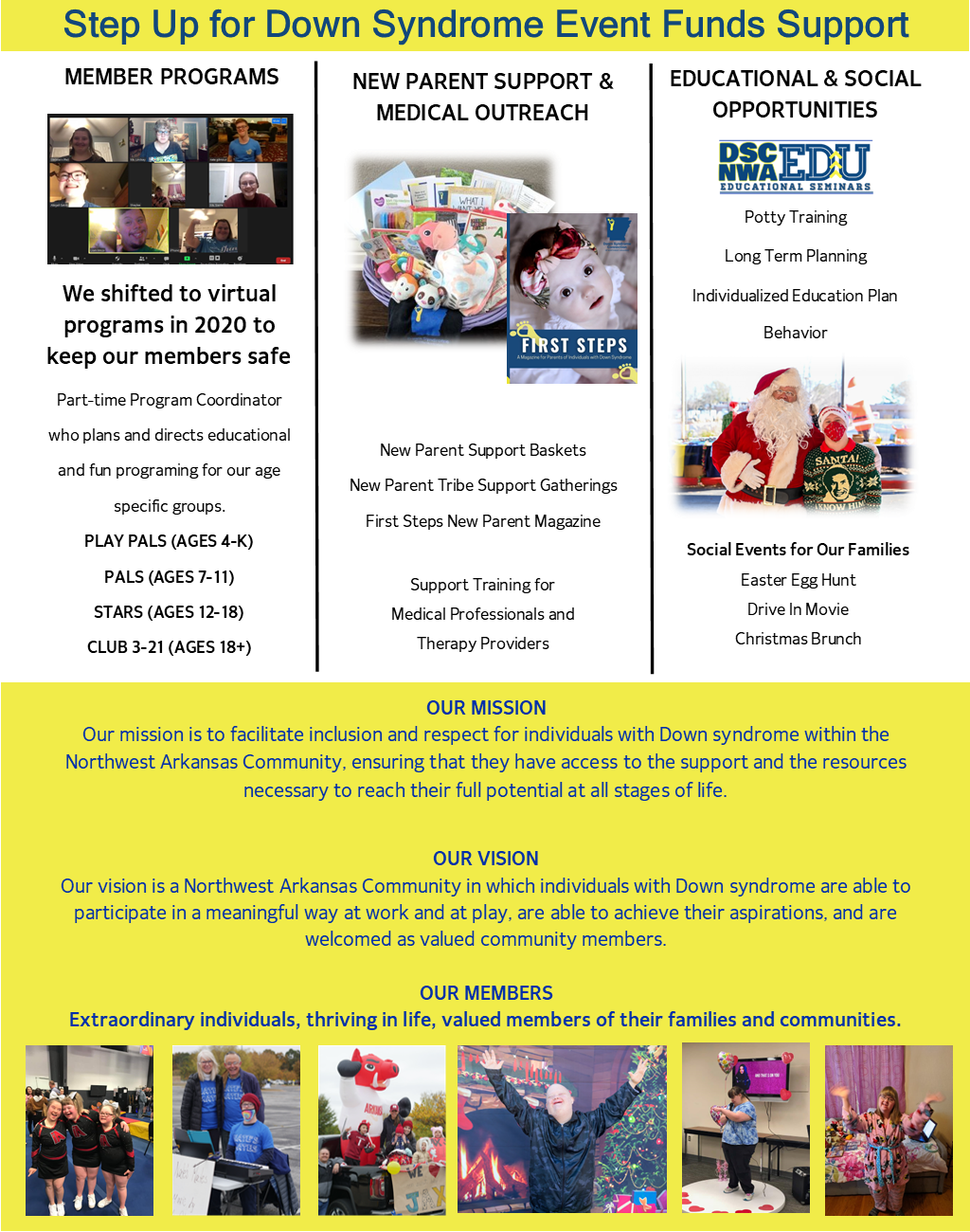 We are asking YOU to register and contribute in this way so that we can continue to provide support and resources to our members. Your generosity will make a huge difference as we increase community awareness, provide educational opportunities, and continue frequent meaningful programming! 
Create your team/Register/Donate HERE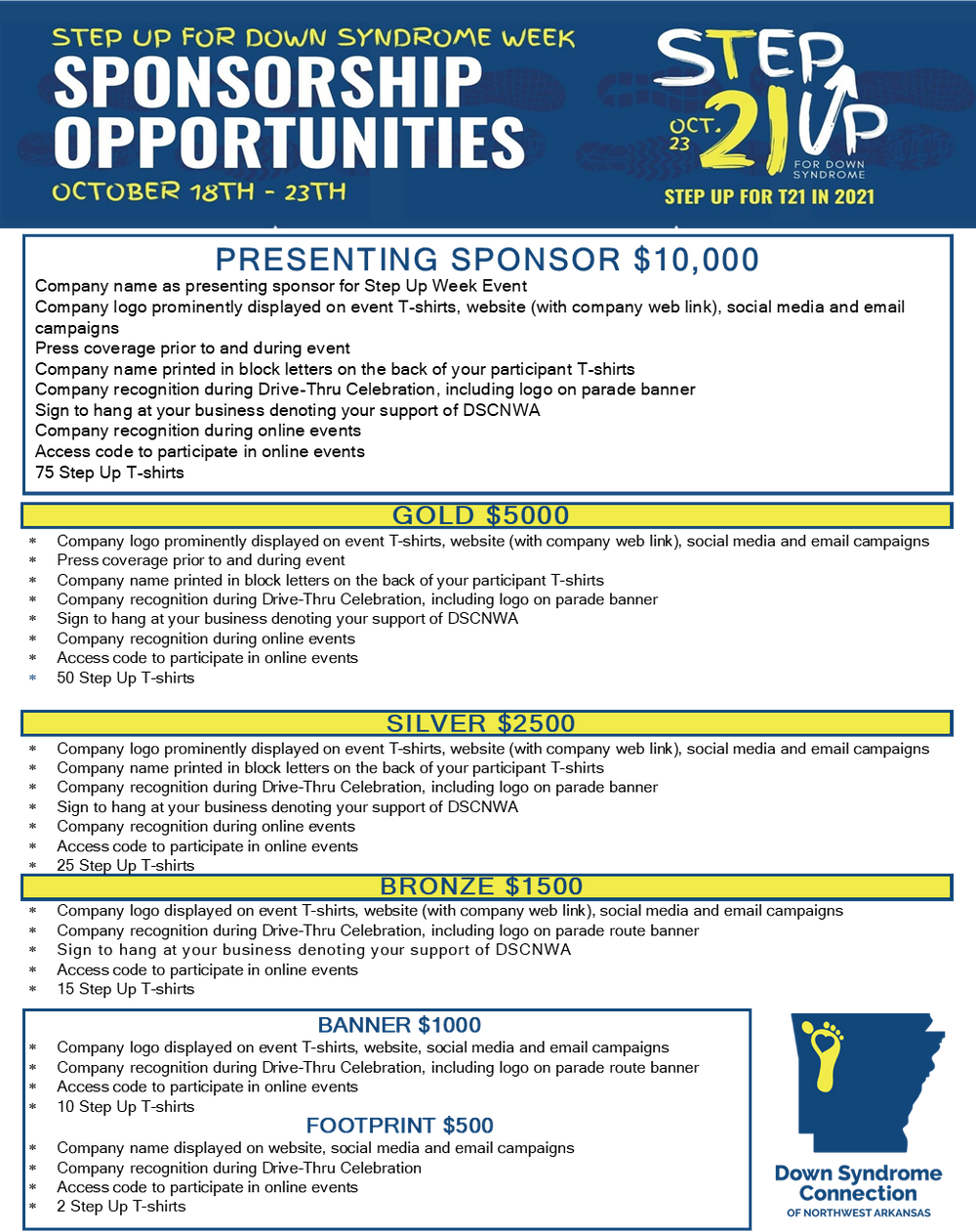 Sponsor HERE