Gabe's Guardians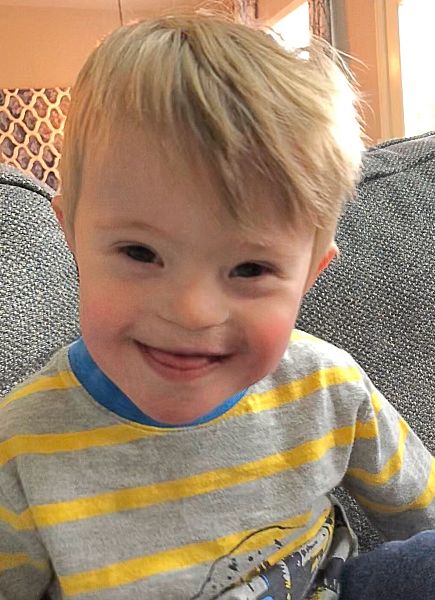 Gabe is our feisty, cheerful 2 year old who brings so much laughter to our family.  He loves swimming, eating spaghetti, and dancing to Elmo songs with his siblings.  He will not hesitate to boss you around or to hug your neck.  Life with Gabe and his chromosomes is a beautiful chaotic adventure, and we are so excited to celebrate him today!  Thanks for making our lives fuller, Gabester!  Your family loves you! 

We would love for you to join Gabe's Guardians and celebrate with us.  There are several ways to provide support:
 Join us for the annual walk at Arvest Ballpark on October 5th at 10 a.m.  Be sure to register before 9/11/19 to get Gabe's name on the back of your shirt!

 Consider making an online donation to Gabe's team to support DSCNWA, which in turn supports many other families like ours

 Tell others about the Step Up for Down Syndrome Walk & the great work DSCNWA does!
Thank You!
Gabe and Family
Register for the Step Up for Down Syndrome Walk
CLICK HERE to register for the Step Up for Down Syndrome Walk on October 5th and to join Gabe's Guardians.
Our Team Goal & Progress
We have raised $2,318.00 of our goal.