Emma Riley's Rock Stars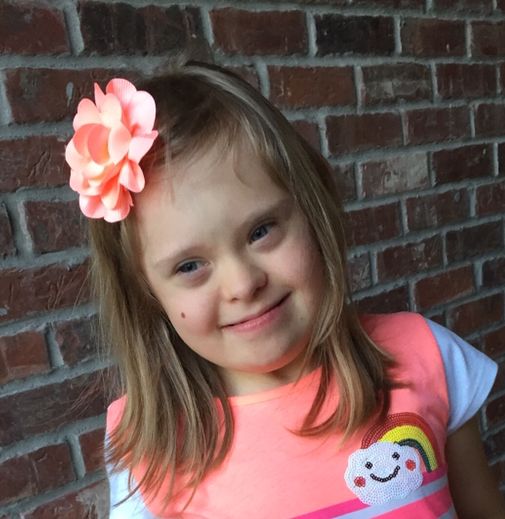 Emma Riley is 10 and is rockin' the 5th grade! She loves to watch Disney movies, sing loudly to her favorite songs, jump on the trampoline, twirl around in beautiful princess dresses, and do anything that involves an iPad! We are so proud of Emmy and truly believe that her extra chromosome makes her EXTRA SPECIAL!!!

We are so excited to be a part of the Step Up for Down Syndrome Walk this year and would love for you to join us on October 5th at Arvest Ballpark to show your support for Emma Riley and all the others in our community blessed with Down syndrome! If you are able, please donate to the DSCNWA and become an EMMA RILEY'S ROCK STAR! Thank you for your support - YOU ROCK!!! 
CLICK HERE to register for the Step Up for Down Syndrome Walk on October 5th and to join Emma Riley's Rock Stars.  Please register online.
Our Team Goal & Progress
We have raised $253.00 of our goal.