Emeree's Entourage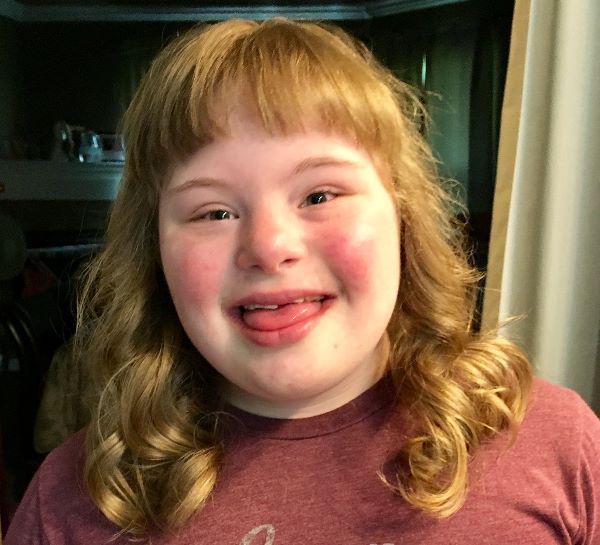 Come join us as we celebrate Emeree & all of her friends with Down syndrome at the 2019 Step UP for Down Syndrome walk. By supporting Emeree's Entourage, you will bring support & awareness to Down syndrome, not only here in NWA, but globally.  Our world was greatly blessed 12 years ago when we had a beautiful baby girl & that was the first, of many times, we would hear the words, "Down syndrome".  What was once such a scary thing to hear is now commonplace.   She is a busy 12 year old who does competitive cheer, likes to sing like no one's listening & loves to hang out with her friends & laugh hysterically.  What once we thought lost,  was found & forged by organizations such as the DSC of NWA, for which we will forever be grateful.  The relationships with other parents & the training we've received were made possible via donations by kind people such as yourself. So please consider giving so that others may find hope & peace in their journey like we've been blessed to over the past 12 years.
There are a number of ways that you can be a part of Emeree's Entourage and provide support:
Join us as we Step Up for Down Syndrome in our annual walk on Saturday, October 5th at Arvest Ballpark (Event 10-1pm, Walk at 12pm). Be sure to register by 9/11 to get my team name on the back of your shirt!

Make an online donation here to Emeree's Entourage to support the DSCNWA as we fund exciting and innovative programs to support the families in NWA blessed by Down syndrome.

Tell others about the Step Up for Down Syndrome Walk and the great work of the DSCNWA organization
October is Down syndrome Awareness month. The Step Up for Down Syndrome is the main fundraiser for the Down Syndrome Connection of Northwest Arkansas.  No matter how you decide to support us, we want to thank you.
Thank you again for being a part of Emeree's Entourage,
Emeree and Family
Register for the Step Up for Down Syndrome Walk
CLICK HERE to register for the Step Up for Down Syndrome Walk on October 5th and to join Emeree's Entourage. 
Our Team Goal & Progress
We have raised $1,317.00 of our goal.