Kassidy's Krew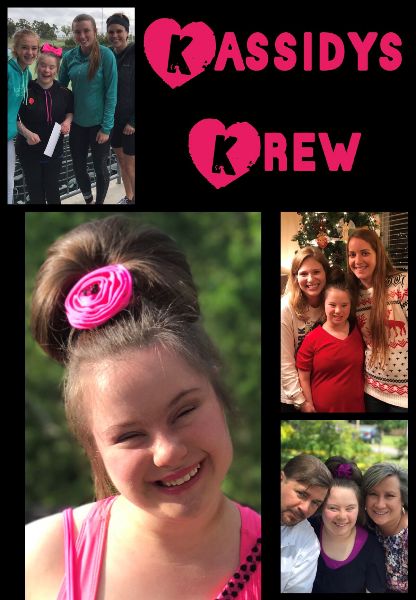 This is a miracle child! Born 3 months early, weighing in at 1 pound 6oz!  Was told she may never walk or talk, and was on oxygen and a heart monitor for four years!  She could not even chew solid food until she was almost 4 years old. Now, at 15, she enjoys a wide variety of healthy foods, especially salads, veggies, shrimp, salmon, crab, sushi and pad Thai.  She's a very social, outgoing, friendly and happy girl. She Loves to laugh, play and be silly and is also very loving - full of smiles and hugs. We've come a long way baby!
Kassidy is a very happy child! She's full of smiles hugs, joy, laughter and fist bumps!  She has fun everywhere she goes & tries to make SURE everyone else has fun too!
Kassidy Loves Music Dancing & Singing! Cheering Swimming Riding horses, Reading Spending time with friends, Barbies and DISNEY WORLD!
Kassidy's dream is to live a joyful well rounded meaningful & fulfilling life, and to have fun and enjoy every moment, surrounded by people she loves and who love her.  Her dream job is to Dance & Sing at Disney World!
There are a number of ways that you can be a part of Kassidy's Krew and provide support:
Join me as we Step Up for Down Syndrome in our annual walk on Saturday, October 5th at Arvest Ballpark (Event 10-1pm, Walk at 12pm). Be sure to register by 9/11 to get my team name on the back of your shirt!

Make an online donation here to Kassidy's Krew to support the DSCNWA as we fund exciting and innovative programs to support the families in NWA blessed by Down syndrome.

Tell others about the Step Up for Down Syndrome Walk and the great work of the DSCNWA organization
October is Down syndrome Awareness month. We hope that you will join us, celebrate the many wonderful qualities & gifts of people with Down syndrome, & walk with us. The Step Up for Down Syndrome is the main fundraiser for the Down Syndrome Connection of Northwest Arkansas.  No matter how you decide to support us, we want to thank you.
Kassidy and Family
Register for the Step Up for Down Syndrome Walk
CLICK HERE to register for the Step Up for Down Syndrome Walk on October 5th and to join Kassidy's Krew. 
Our Team Goal & Progress
We have raised $248.00 of our goal.