Anderson's Allies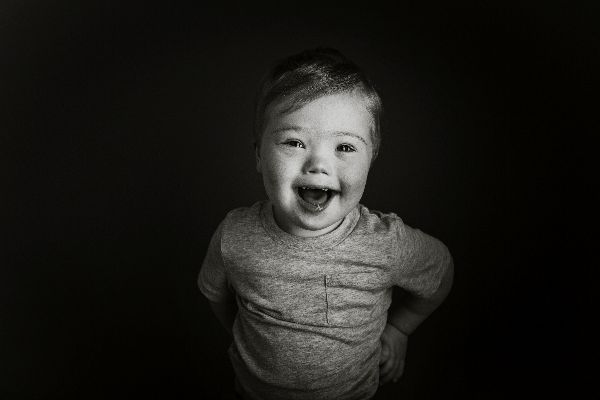 Anderson is our thriving three year old boy! He is quick to engage in a game of peekaboo, share a laugh, and start a dance off with you. He loves his six year old brother, Hudson, and is excited to become a big brother to a baby sister in February 2020 (he is signing 'baby' quite a bit)! His favorite things are Sesame Street, Daniel Tiger's Neighborhood, Peppa Pig, jumping on trampolines, swinging, playing chase, and throwing a ball. We ask for your donation to his team so that he can continue to make a difference!

We are raising this money to benefit DSCNWA and its mission to support people with Down syndrome in Northwest Arkansas. We believe in this organization and have seen the good it does for the community as a whole, from new parent baskets and mixers to events geared more toward outreach. It is led by competent and compassionate people who are major stakeholders in the success of our children.
There are many ways you can support Anderson:
The team will be walking at Arvest Ballpark on October 5th and we'd love for you to join us by registering below. 

If you cannot be physically present, please donate to support the team/event.

Spread the word!
Thank you for supporting Anderson's Allies and the DSCNWA and thank you for having Anderson's back.
Register for the Step Up for Down Syndrome Walk
CLICK HERE to register for the Step Up for Down Syndrome Walk on October 5th and to join Anderson's Allies.
Our Team Goal & Progress
We have raised $36.00 of our goal.