Check out our calendar of events below!
Girl Talk Brunch for Moms and Daughters in Rogers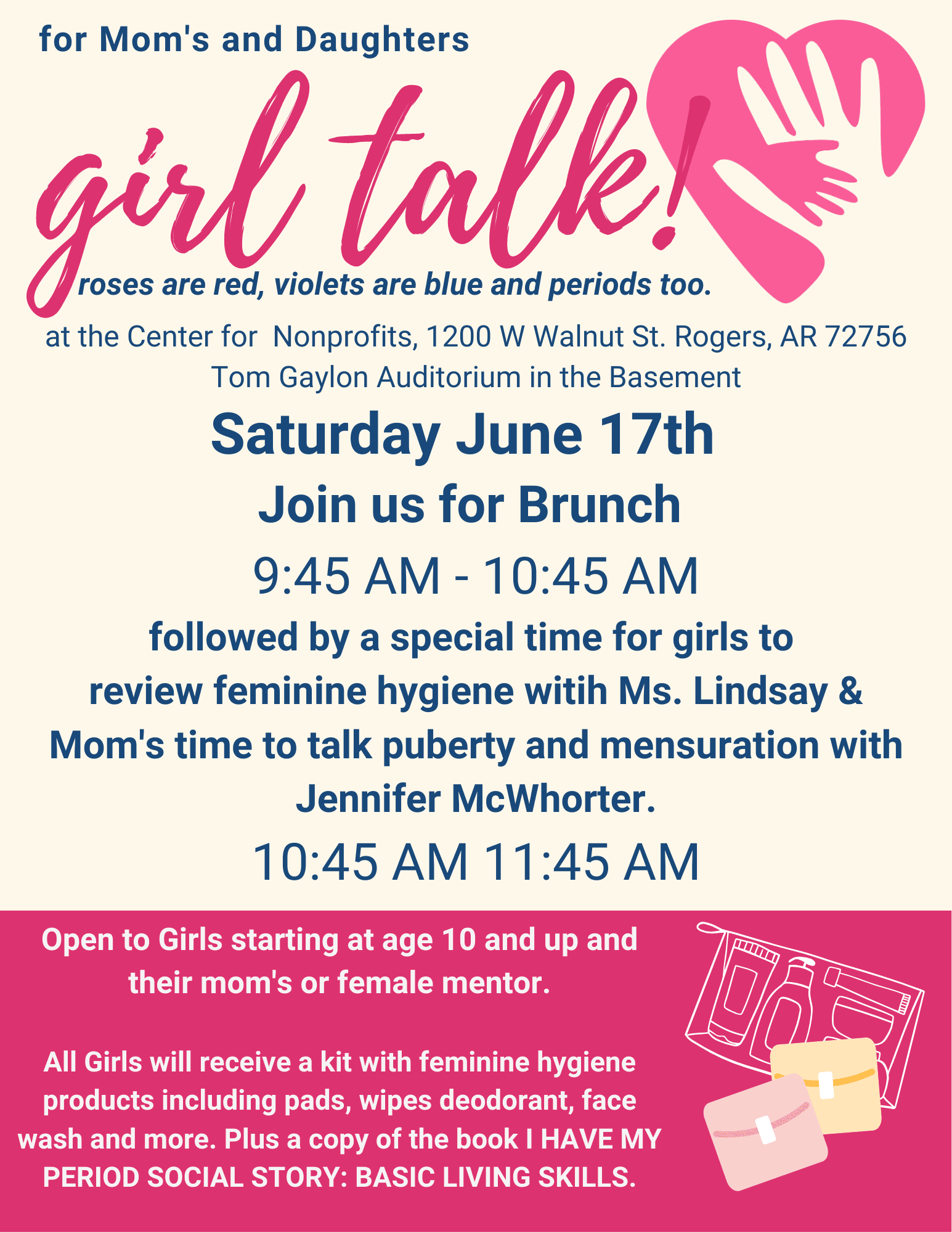 To Get to Tom Gaylon Auditorium. Come in the lobby of the Center and make a right. Take a left at the Girl Scouts Office to the elevators. Take the elevator to the Basement. Make a right off the elevator, then a left at the big hall, then a right at the end of the hall. There are directional signs in the basement.