Check out our calendar of events below!
DSCNWA Pop Up Puppet Workshop for Play PALS and PALS in Rogers
Thursday, June 15, 2023 6:00 pm - 7:30 pm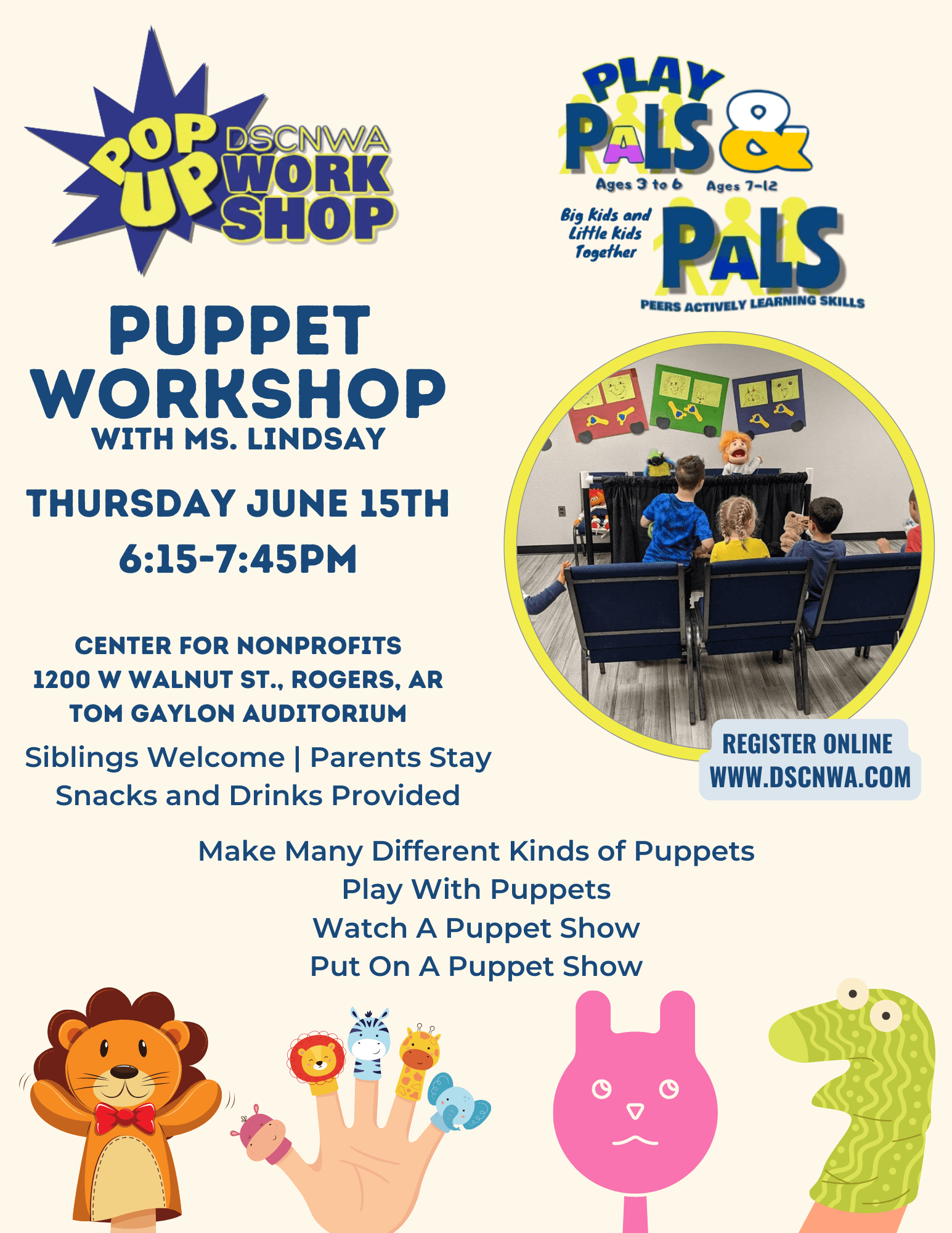 Description:
To get to the Tom Gaylon Auditorium: Take a right in the lobby, then your first left by the Girl Scout Office. You will see the elevators. Take the elevators to the basement. Take a right out of the elevator to the big hall. Make a left in the big hall. Walk to the end and make a right and you will see Tom Gaylon.