Check out our calendar of events below!
Moms Night Out- Dessert Vargus Fruteria
Thursday, June 8, 2023 7:00 pm - 8:30 pm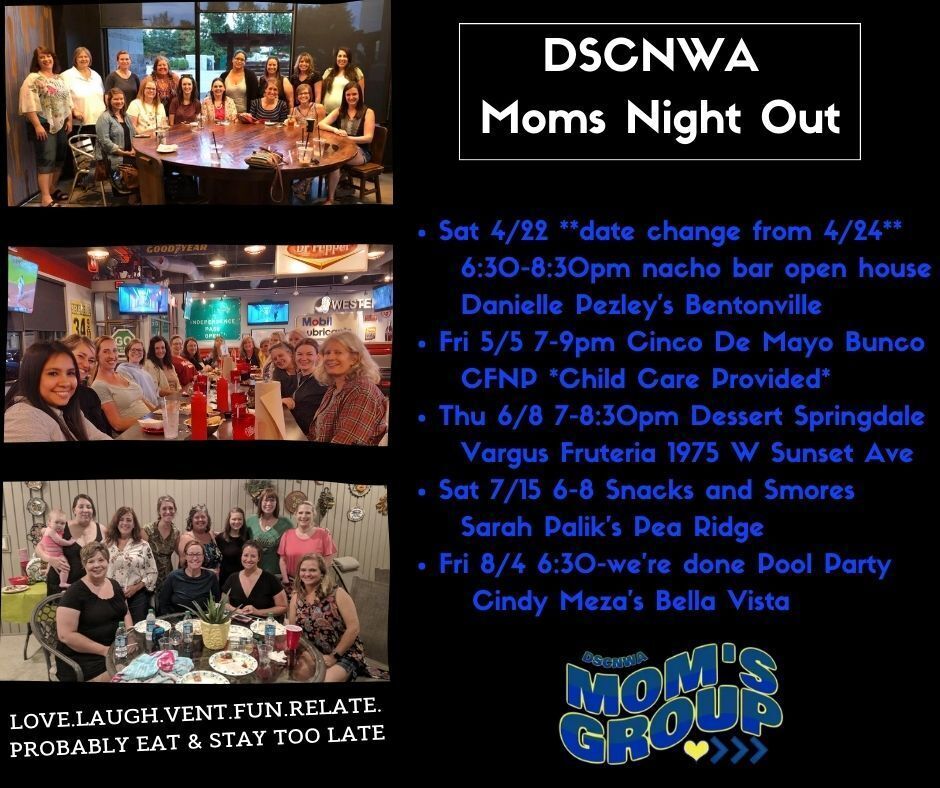 Location:
Vargus Fruteria-1975 W Sunset Ave, Springdale
Description:
Meet other moms for dessert and try out Vargus Fruteria. Not a DSCNWA sponsored event, we are paying for ourselves. Check out the menu!