Check out our calendar of events below!
Monday, April 24, 2023 6:30 pm - 8:30 pm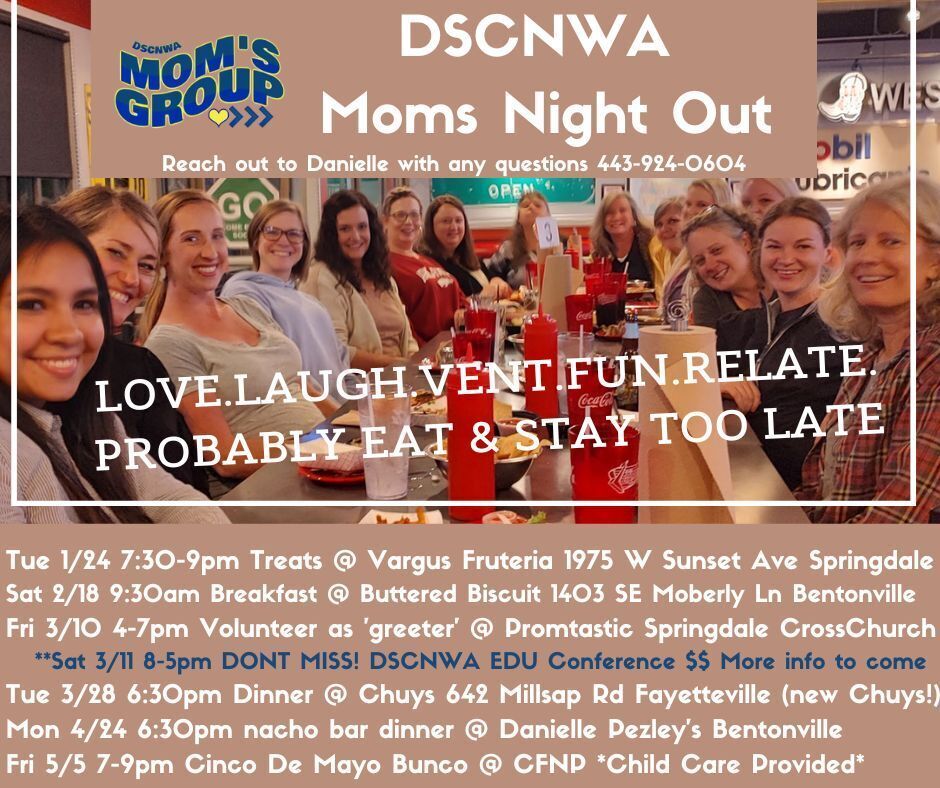 Location:
Danielle Pezelys House- 701 SE Yale St. Bentonville
Description:
Come on over for a night of nachos and talking! Give Danielle a heads up if you're coming so she knows how much food to make- but don't not come because you didn't RSVP!