Check out our calendar of events below!
DSCNWA Spring Break Family Fun at Turpentine Creek
Wednesday, March 22, 2023 12:00 pm - 2:30 pm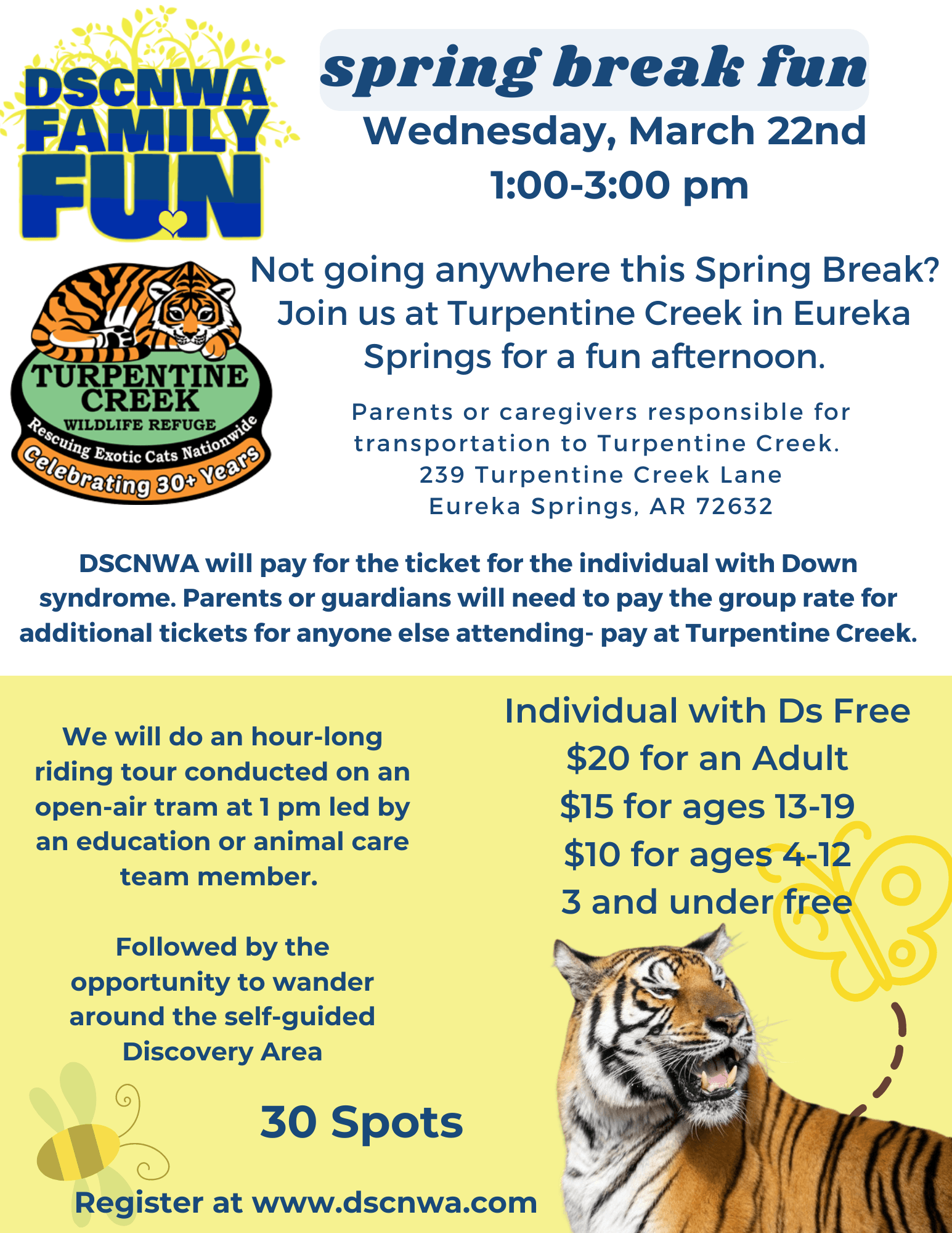 Description:
DSCNWA will pay for the ticket for the individual with Down syndrome. Parents or guardians will need to pay the group rate for additional tickets for anyone else attending. Parents or guardians will pay at Turpentine Creek.

We will do an hour-long riding tour conducted on an open-air tram at 1 pm led by an education or animal care team member.

Followed by the opportunity to wander around the self-guided Discovery Area.

Individual with Ds Free
$20 for an Adult
$15 for ages 13-19
$10 for ages 4-12
3 and under free
This form stopped accepting submissions on March 22, 2023 12:00 pm CDT.