Check out our calendar of events below!
Celebrate World Down Syndrome Day at Big Whiskey's
Tuesday, March 21, 2023 5:00 pm - 9:00 pm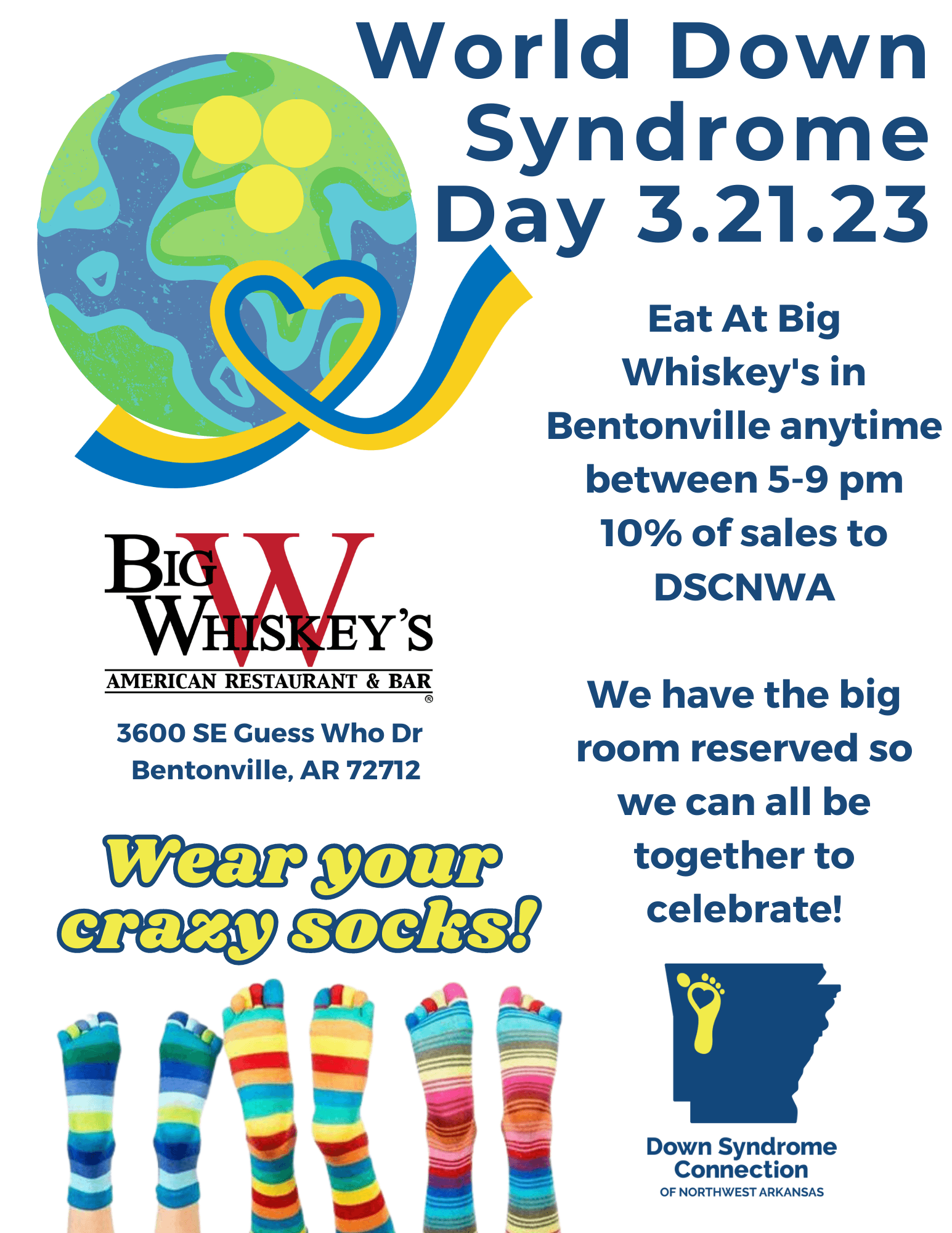 Description:
March 21st is World Down Syndrome Day, with the 3/21 representing three copies of the 21st chromosome! Celebrate with us through activities and events to help raise awareness of what Down syndrome is, what it means to have Down syndrome, and how people with Down syndrome play a vital role in our lives and communities.