Check out our calendar of events below!
CSS Club Girls Night STARS and Club 3-21* Rescheduled from 1/6
Friday, January 27, 2023 6:00 pm - 9:30 pm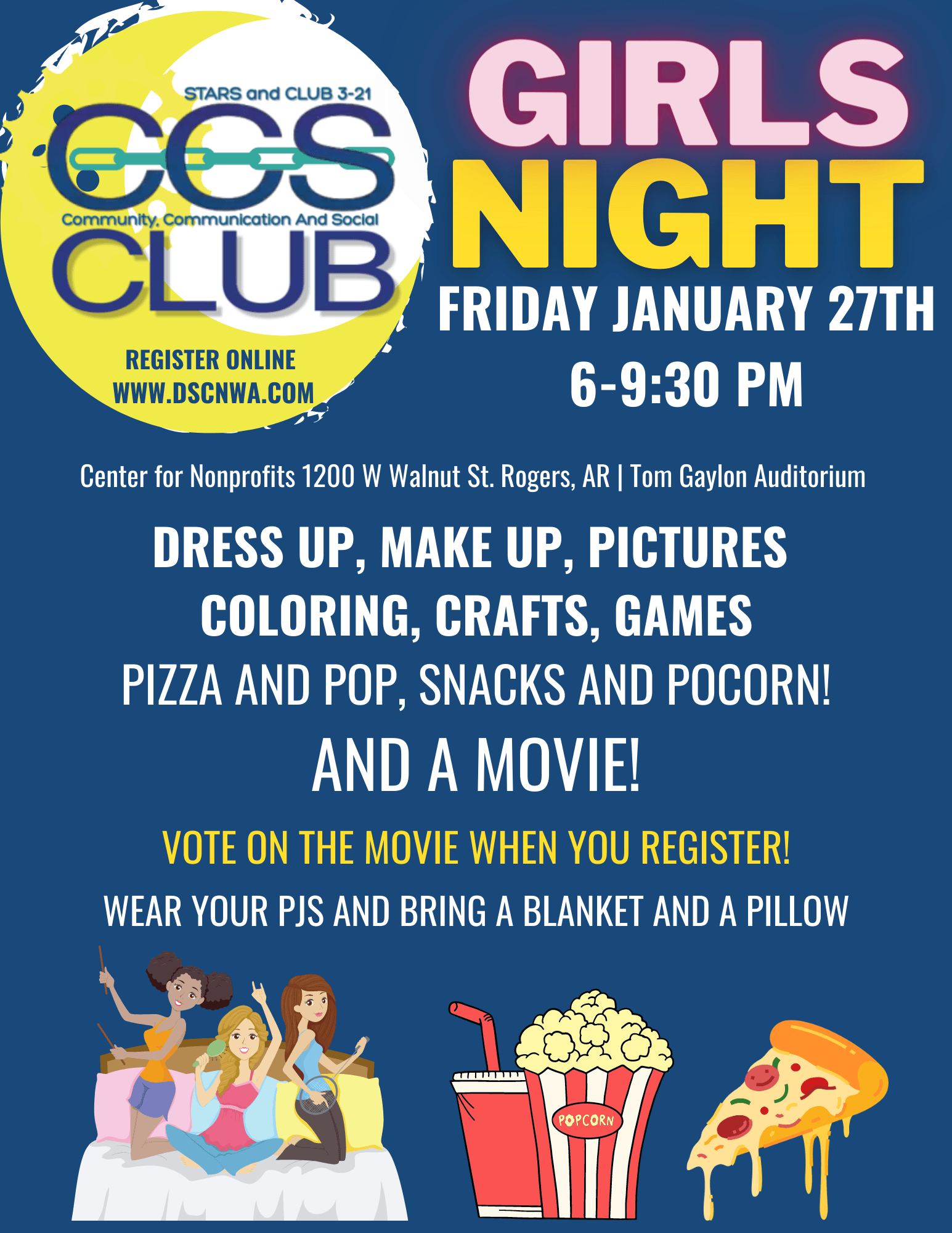 1200 W Walnut St.
Tom Gaylon Auditorium in the Basement
US
Description:
To get to the Tom Gaylon Auditorium come in the main entrance of the building. Take a right out of the lobby and take your first left by the Girl Scout office. You will see the elevators. Take the elevator to the Basement. When you get off the elevator make a right to the big hallway. Turn left in the big hall and follow to the end where you will make a right onto another hall and you will see Tom Gaylon Auditorium.
This form stopped accepting submissions on January 27, 2023 6:00 pm CST.