Check out our calendar of events below!
MOVED TO VIRTUAL ONLY DSCNWA|EDU: Transitioning Into School and IEP
Saturday, May 21, 2022 10:00 am - 12:00 pm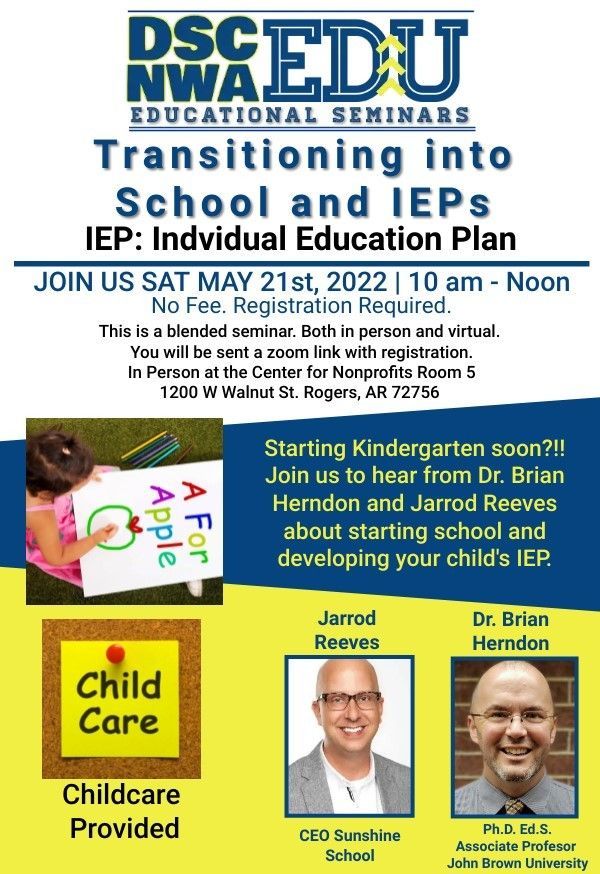 Description:
You will receive the zoom link via email after upon registering.

zoom link: https://us06web.zoom.us/j/99949267294?pwd=SFFoY3htVU02d3NFTDA4Z3dndGpvZz09
password: DSNCWA (allcaps)
This form stopped accepting submissions on May 21, 2022 10:00 am CDT.