Check out our calendar of events below!
DSCNWA Schools Out Bingo Night Fundraiser In Peron and Virtual
Friday, May 20, 2022 6:30 pm - 9:00 pm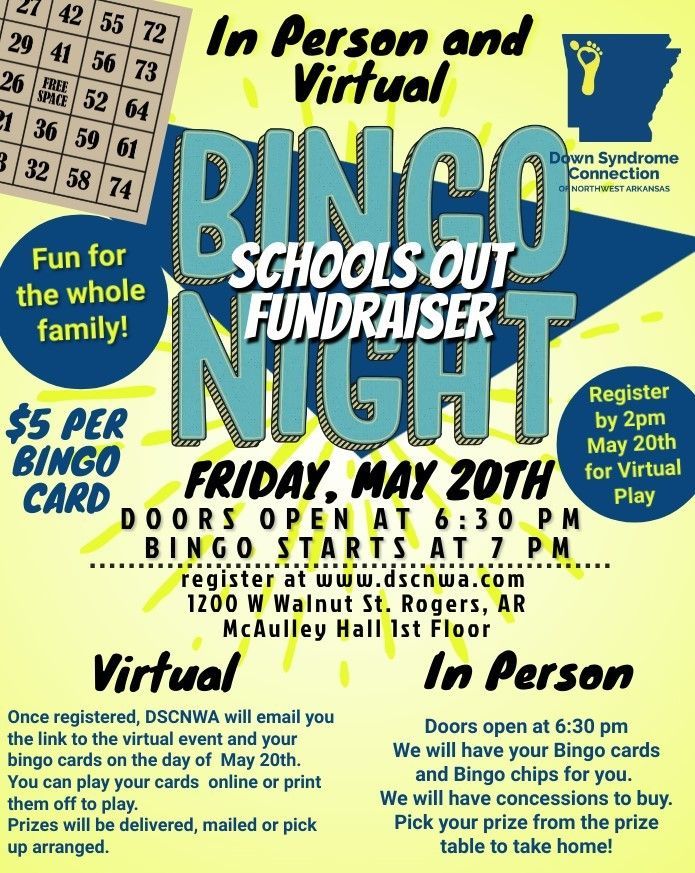 1200 W Walnut
McAulley Hall 1st Floor
US
Description:
Door Open at 6:30 pm
Bingo Starts at 7 pm

Fun for the whole family! Get a card for everyone in the family or 2 or 3!


This form stopped accepting submissions on May 20, 2022 6:30 pm CDT.