Check out our calendar of events below!
STARS and Club 3-21 Virtual Order In and Hangout
Friday, September 24, 2021 6:00 pm - 7:00 pm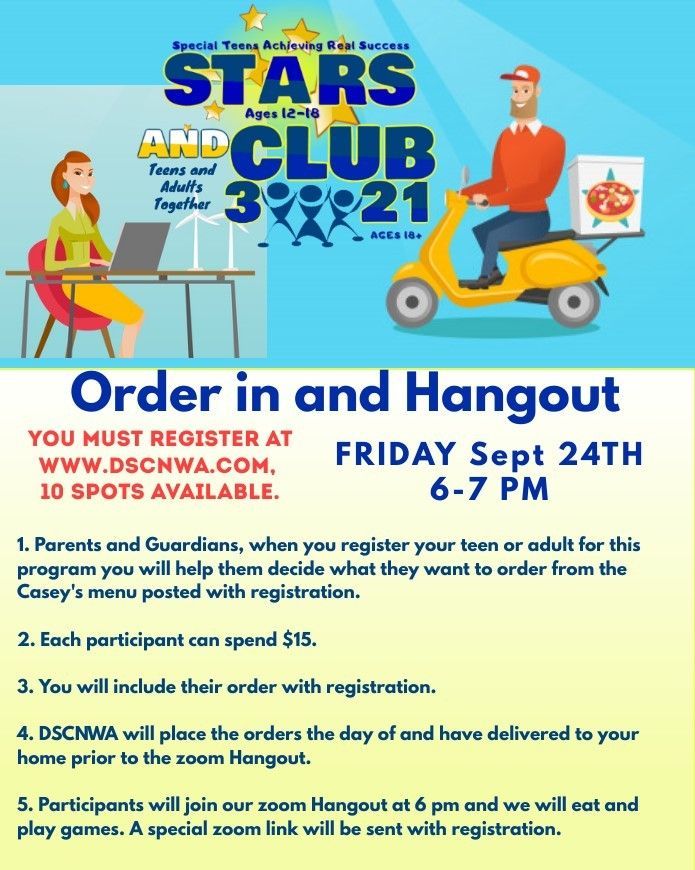 Description:
Participants MUST Register by 9/24 noon in order to have food delivered for the Hangout.
Be sure to complete food order when registering. Be specific. They do have a gluten free crust option.
Follow the below link to see Casey's menu. DSCNWA will place the order on the day of, you do not need to place the order yourself on the Casey's website.
This form stopped accepting submissions on September 24, 2021 12:00 pm CDT.