Check out our calendar of events below!
DSCNWA Family Event: End of Summer Meltdown with Ice Cream and Water Fun
Saturday, August 28, 2021 10:00 am - 11:30 am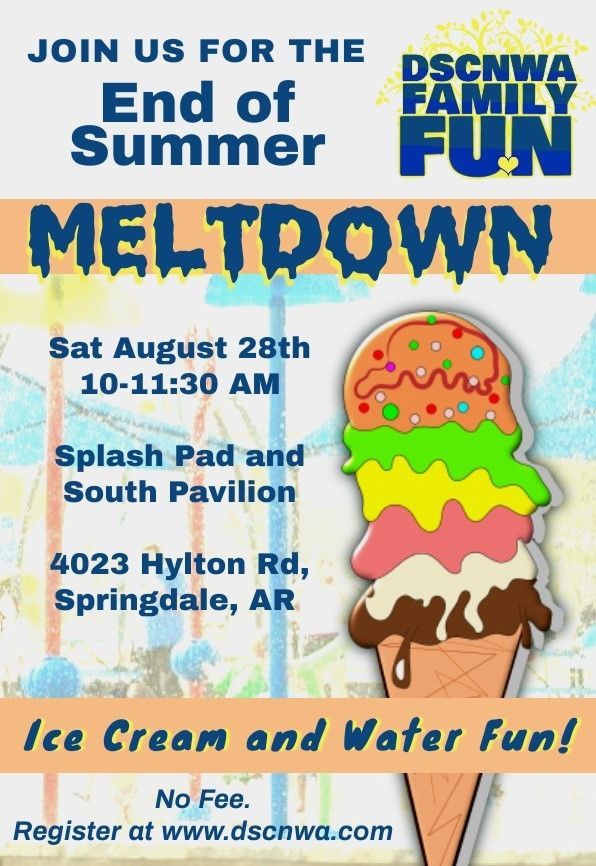 4023 Hylton Rd.
South Pavilion
US
Description:
Join us for a fun family event to eat ice cream, play in the water and see old friends and meet new friends!