Ava's Jewell's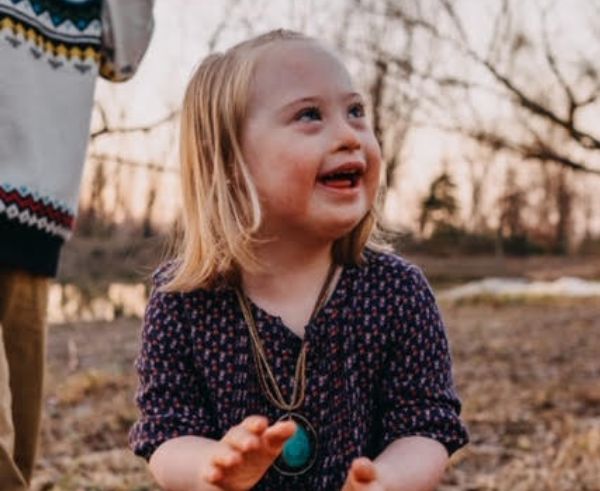 Ava is a wonderfully funny and spunky 6 year old.  She keeps us on our toes for sure!  She loves all things 'princess' and Disney Junior.  Ava is in the 1st grade at Evening Star Elementary and is loving school so far this year.  She loves to play outside, swim, do puzzles, color, spend time with her family and her friends.  She is really such a joy and we couldn't be more blessed to have her in our lives.  She touches so many people with her Ava Awesomeness!
There are a number of ways that you can be a part of Team Ava's Jewell's and provide support:
Join us as we Step Up for Down Syndrome in our annual walk on Saturday, October 5th at Arvest Ballpark (Event is from 10-1pm, walk starts at 12 pm)  Be sure to register by 9/11 to get my team name on the back of your shirt!!

Make an online donation here to Ava's Jewell's to support the DSCNWA as we fund exciting and inventive programs to support the families in NWA.

Spread the word about the Step Up for Down Syndrome Walk and the great work of the DSCNWA organization.
October is Down Syndrome Awareness Month and the Step Up for Down Syndrome Walk is the main fundraiser for the DSCNWA. 
Thank you so much to all our friends and families for all the continued support and love!
CLICK HERE to register for the Step Up for Down Syndrome Walk on October 5th and to join Ava's Jewell's.  Thank you!
Our Team Goal & Progress
We have raised $4,973.00 of our goal.