Join us for "An Overview of Managing Challenging Behaviors"
REGISTRATION IS FULL.  WE HOPE TO SEE YOU AT OUR NEXT EVENT.  THANK YOU!
Thursday, May 17, 2018 6:00 pm - 7:30 pm
Location:  Sunshine School and Development Center- 3400 Woods Ln, Rogers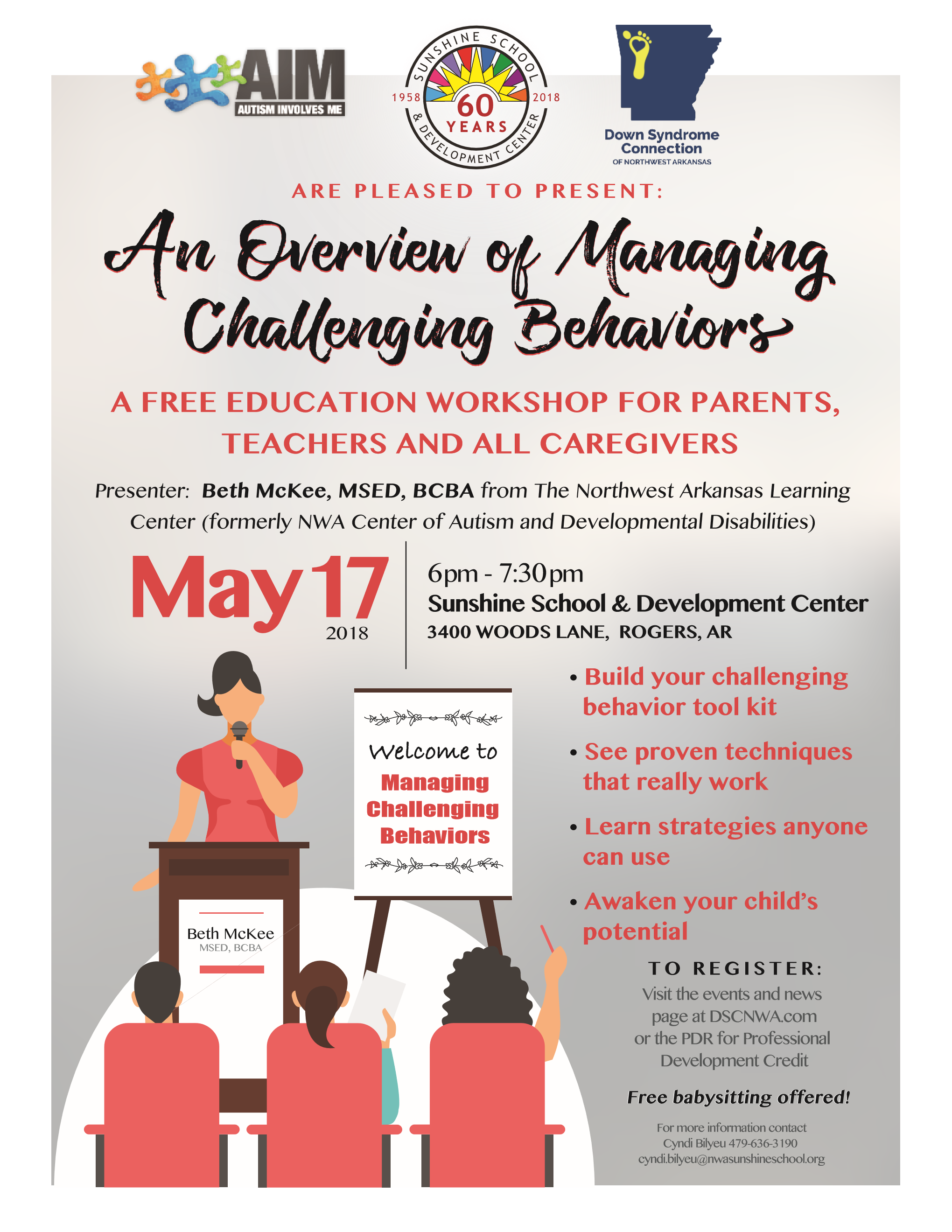 Do you want to attend? Registration is limited!
Click HERE to register!!!  UPDATE: REGISTRATION IS NOW FULL.
When selecting tickets- only include adults.  Babysitting information is on the registration page.