Soren's Bat-Squad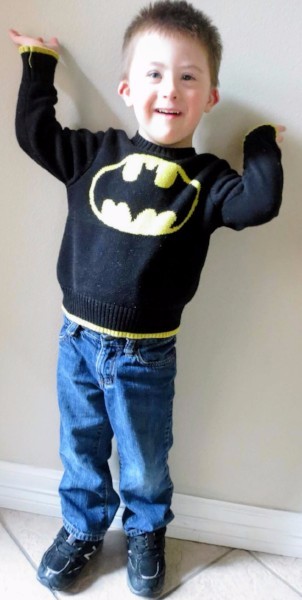 Soren is almost 5 years old and is getting so grown up and extremely independent! He loves movies and books, playing catch with daddy, and started going to dance class this year. He loves being a big brother, loves his dog Ollie, and sings all the time. 
Come wear your Batman gear and join our little superhero for the Inclusion Walk this year!
CLICK HERE to register for the Inclusion Walk on October 14th and to join Soren's Bat-Squad.  Even though registration is FREE, you must register online and then visit our registration table on event day. Thank you!
Our Team Goal & Progress
We have raised $0.00 of our goal.