Sofia's Squad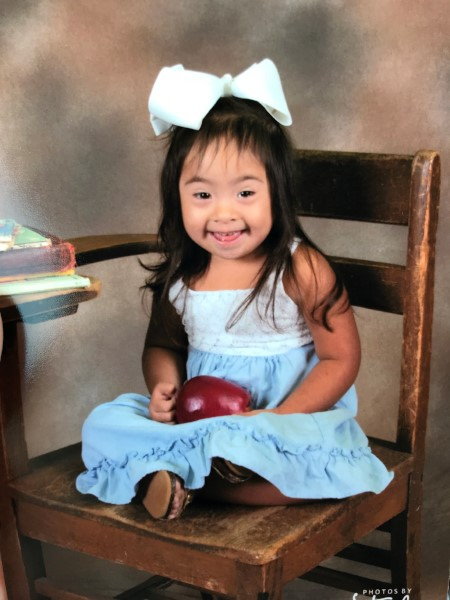 "The only difference between ordinary and extraordinary is that little EXTRA."
 Hi!  My name is Sofia Nieves. I am 3.5 years old. This will be Sofia's Squads 4th year celebrating my extra chromosome. Though my diagnosis was a surprise, I know my family would not have it any other way. Having an extra chromosome does not make me much different than others. We are more alike than different. I love to sing and dance, especially to Baby Shark. I enjoy jumping on the bed to make my baby sister laugh.  I have lots of friends and fun at school, where I also receive all of my therapies. Please consider donating to My team to raise funds to help other families like mine. 
You are invited to join us for our annual Inclusion Walk. The Inclusion Walk is our main fundraiser for Down Syndrome Connection of Northwest Arkansas. Nearly all of the money raised stays in NW Arkansas. DSCNWA is the local group that provides information and resource packets for education and awareness regarding Down syndrome.  The group also hosts social mixers and activities for people with Down syndrome and their families for fun and support.  
Thank You!
Sofia and Family 
Register for the Inclusion Walk
CLICK HERE to register for the Inclusion Walk on October 13th and to join Sofia's Squad.  Even though registration is FREE, please register online before coming to the event.
Our Team Goal & Progress
We have raised $0.00 of our goal.
Donate to my team