Princess Piper's Peeps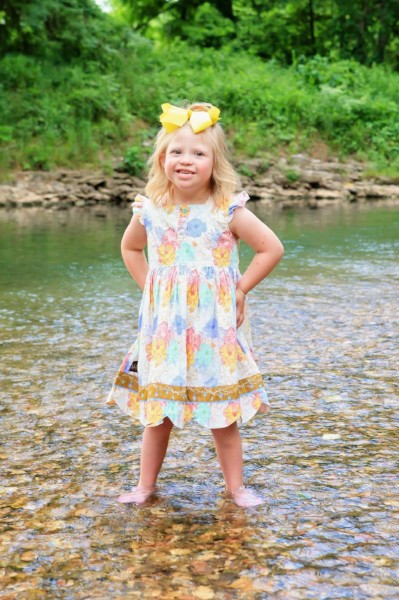 Piper is a spunky 6 year old that is full of sass, love and joy!  Piper is in first grade and learning lots and stealing the hearts of many.  Her favorite person is her Bubba, Hunter.  Piper loves to sing songs, read books and play make believe with her princesses. 
The Inclusion Walk (formerly Buddy Walk) is the main fundraiser for the Down Syndrome Connection of Northwest Arkansas and nearly all of the money raised stays in NWA with very, very little going to operating expenses for the organization.  DSCNWA is a local group that provides information and resource packets for education and awareness regarding Down syndrome.  The group also hosts social mixers and activities for people with Down Syndrome and their families for fun and support and provides connections to financial and medical resources for assistance.
Ways you can get involved and support Princess Piper's Peeps:
Walk at the Inclusion Walk on Saturday, October 13th at Arvest Ballpark  (Event 10 am - 1 pm, Walk at 11:30 am)
​Run in the Respect Run 5K on Saturday, October 13th at Arvest Ballpark (8:00 am)
Make an online donation here to Piper's team to support the Inclusion Walk and the DSCNWA
Tell others about the Inclusion Walk and the great work of the DSCNWA organization
October is Down syndrome Awareness month.  We hope that you will join us to celebrate the many wonderful qualities & gifts of people with Down syndrome & walk with us.  No matter how you decide to support us, we want to thank you.  DSCNWA has made a huge difference for our family & has provided us support in many ways.  
Thank you again for being a part of "Princess Piper's Peeps"!
Register for the Inclusion Walk
CLICK HERE to register for the Inclusion Walk on October 13th and to join Princess Piper's Peeps.  Even though registration is FREE, you must register online and then visit our registration table on event day.
Our Team Goal & Progress
We have raised $60.00 of our goal.