Lily Beth's Buddies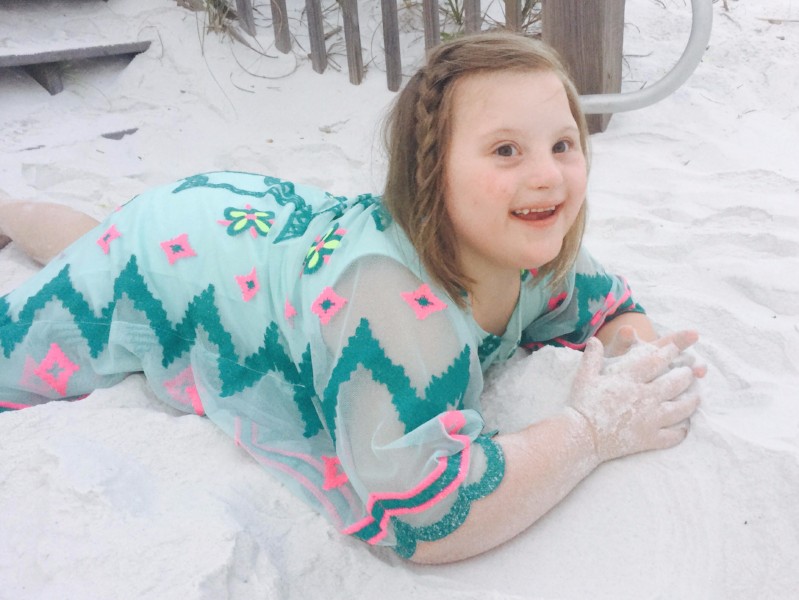 Lily Beth loves school, camp, baseball, dancing, horse riding, swimming, her friends and especially her sisters! She is in 1st grade and learning and growing up so fast and we can't believe she will be 7 next month! Lily brings so much joy to our family every day!   
Here are some way to support Lily Beth's Buddies and DSCNWA:
The Inclusion Walk is Saturday, October 14th at Arvest Ballpark. Fun activities at 10:00-11:30 a.m., walk is at 11:30 a.m.
Run in the Respect Run 5K Saturday October 14th at 8:00 a.m. at Arvest Ballpark. 
Make an online donation to Lily Beth's Buddies Team here to support DSCNWA.
Spread the word of the Inclusion Walk and the great work and support that DSCNWA does. 
The Inclusion Walk is the main fundraiser for the DSCNWA. October is Down Syndrome Awareness Month so please consider joining and/or donating and celebrating people with Down Syndrome and all they have to offer the world!  DSCNWA provides support and help to many families and is a wonderful organization! Make sure to register online if you are coming! 
CLICK HERE to register for the Inclusion Walk on October 22nd and to join Lily Beth's Buddies.  Even though registration is FREE, please register online and then visit our registration table on event day.
Our Team Goal & Progress
We have raised $0.00 of our goal.