Jayla's Joys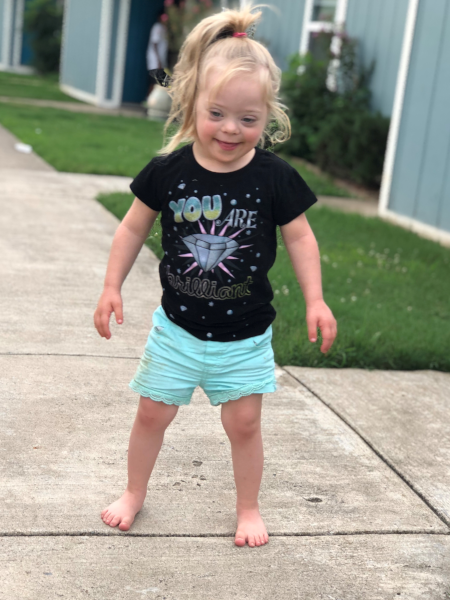 We are excited for the Inclusion Walk! This will be our 4th year in a row participating! 
Jayla is 4 years old, will be 5 in November! She has such a sweet personality along with a little sass. She is very easy going and is so smart! She learns things very fast by observing and only has to see a lot of things just once, and she remembers it. She learns so much from her big brother and big sister. She loves spending time with her mom and dad, siblings, grandparents, aunts, uncles and cousins. 
She goes to preschool at the Sunshine School and Development Center. She loves going and playing with her friends. She receives all her therapy at school. She knows many signs and is becoming more verbal all the time. She works very hard in therapy and has since she was just a little baby. She is very determined. 
She brings so much joy in to our lives! 
October is Down syndrome Awareness Month, and you can help show your support by joining us for the Down syndrome Inclusion Walk! 
Thank you family and friends! 
Register for the Inclusion Walk
CLICK HERE to register for the Inclusion Walk on October 13th and to join Jayla's Joys.  Even though registration is FREE, please register online and then visit our registration table on event day.  Thank you!
Our Team Goal & Progress
We have raised $125.00 of our goal.