Gabe's Guardians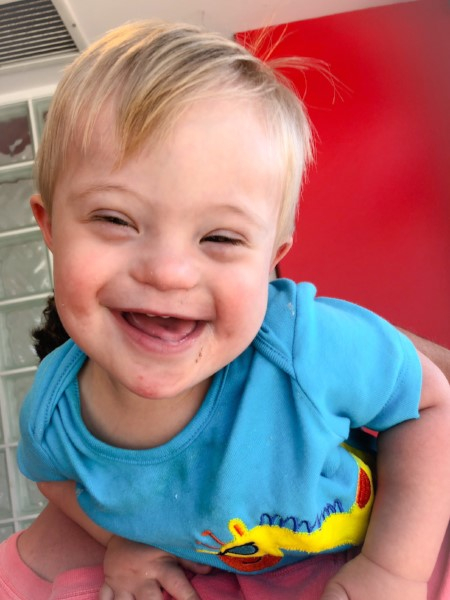 Hi Friends & Family, & welcome to Gabe's Guardians team page!  We would love to see you on October 13th at the Inclusion Walk!
Gabe is our sweet little boy who is almost 2.  He loves animals, playing outside, wrestling with his big sibs Nora & Will, and of course anything chocolate.  Gabe will be a big brother to a new baby sister soon!
Gabe brings so much joy to our family, and we hope you can come celebrate Inclusion for kids with Down Syndrome & also Gabe's 2nd Birthday!  Here are some ways to participate:
Walk with me in the Inclusion Walk on Saturday, October 13th at Arvest Ballpark  (Event 10 - 1 pm, Walk at 11:30 am)
Run in the Respect Run 5K on Saturday, October 13th at Arvest Ballpark (8 am)
Make an online donation here to my team to support the Inclusion Walk and the DSCNWA
Tell others about the Inclusion Walk and the great work of the DSCNWA organization
Thank You,
Gabe and Family!
Register for the Inclusion Walk
CLICK HERE to register for the Inclusion Walk on October 13th and to join Gabe's Guardians.  Even though registration is FREE, please register online before coming to the event.
Our Team Goal & Progress
We have raised $1,200.00 of our goal.