Check out our calendar of events below!
Saturday, September 28, 2019 9:00 am - 12:00 pm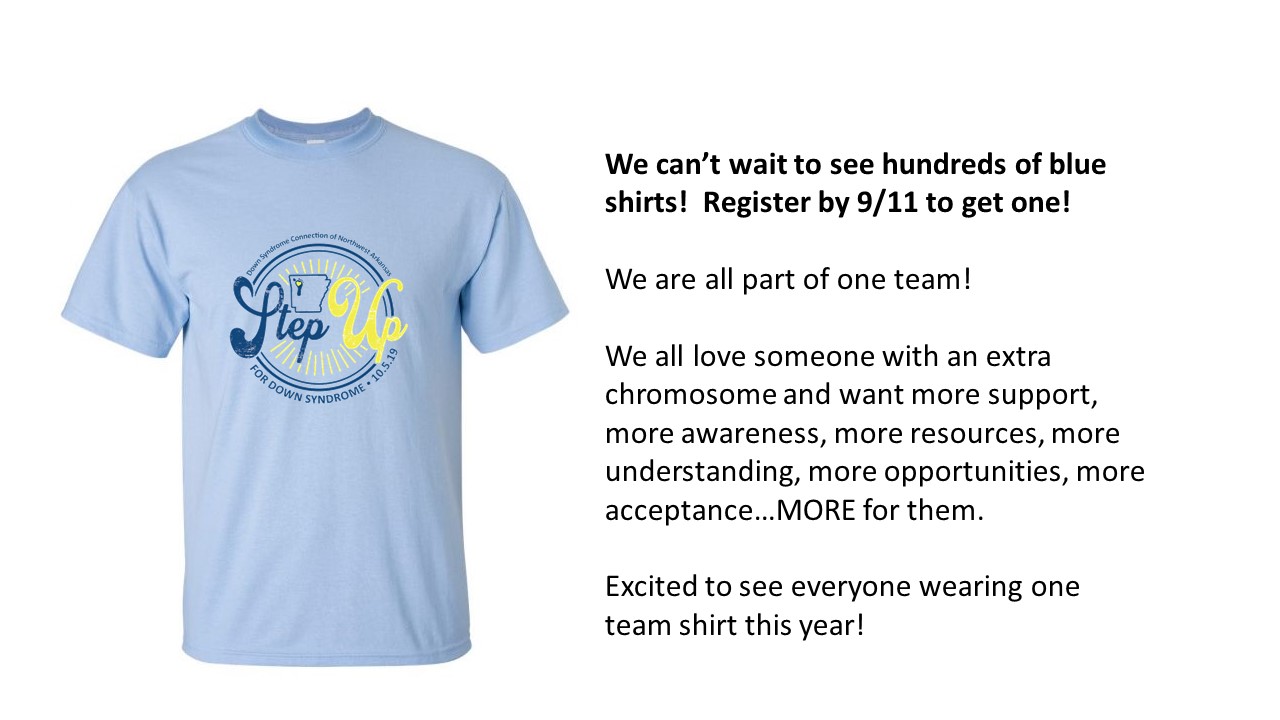 Location:
Center for non profits- 1200 W Walnut St Rogers- Lobby
Description:
Pick up your Walk t-shirts.

Team Captains plan to pick up all that registered in your team's name.
If not affiliated with a walk team, pick up your t-shirt.

Walk shirts are your ticket in to the walk. If people do not have a shirt they will need to register or verify registration and the gate and get a wrist band.