Check out our calendar of events below!
Dad's Night Out At Gusanos
Friday, September 27, 2019 5:30 pm - 8:30 pm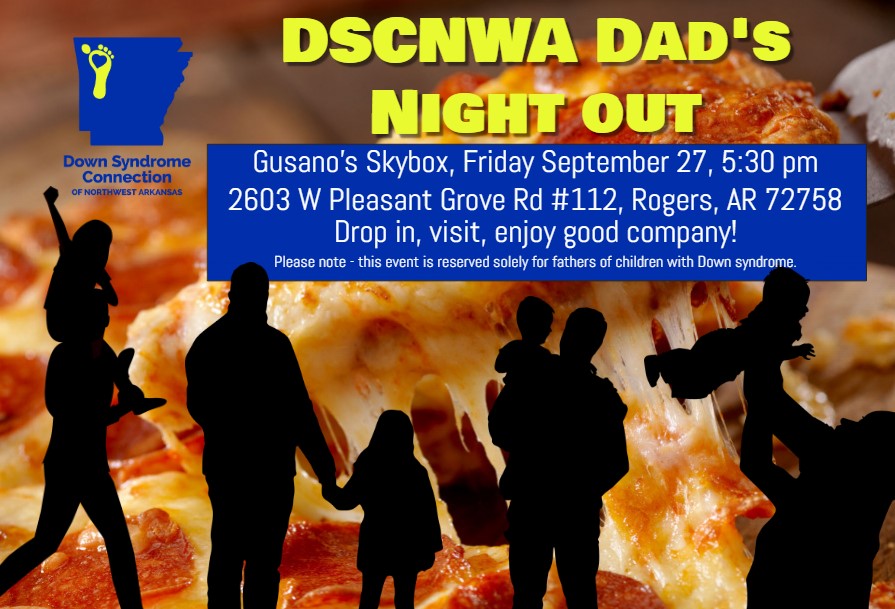 Location:
Gusanos-2603 W Pleasant Grove Rd #112, Rogers
Description:
Ready for dudes night where we can eat, enjoy cold drinks, and brag about our awesome offspring. Also, we can cover the other dad basics...important topics like grilling, thermostat control, lawn care, age-related ailments, the glory days, and our favorite fishing holes...

Come to Dad's Night and buy some pizza and enjoy some awesome company!

We have the Skybox room upstairs reserved. See you soon!

More dad's nights to come.