Check out our calendar of events below!
STARS Singing in the Shower (Special Teen Achieving Real Success Ages 12-18)
Thursday, September 19, 2019 6:30 pm - 8:00 pm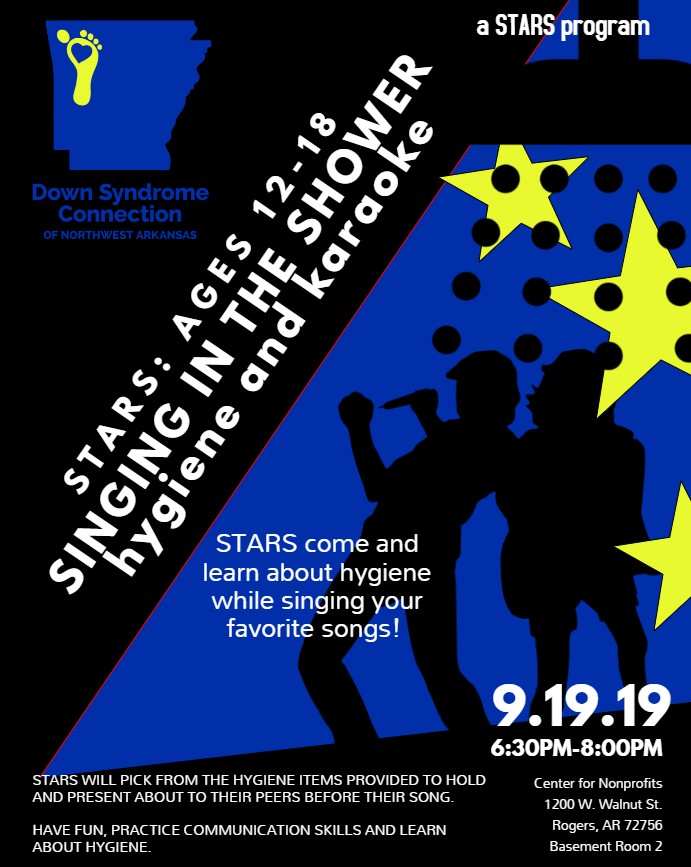 Location:
Center for Nonprofits, 1200 W Walnut Rogers, AR, Room 2 in the Basement
Description:
STARS come and learn about hygiene while singing your favorite songs!

STARS WILL PICK FROM THE HYGIENE ITEMS PROVIDED TO HOLD AND PRESENT ABOUT TO THEIR PEERS BEFORE THEIR SONG.

HAVE FUN, PRACTICE COMMUNICATION SKILLS AND LEARN ABOUT HYGIENE.

Parents are asked to stay on site during the program in a separate room and enjoy visiting and refreshments.

This form stopped accepting submissions on September 19, 2019 6:30 pm CDT.