Check out our calendar of events below!
Thursday, September 12, 2019 6:00 pm - 7:30 pm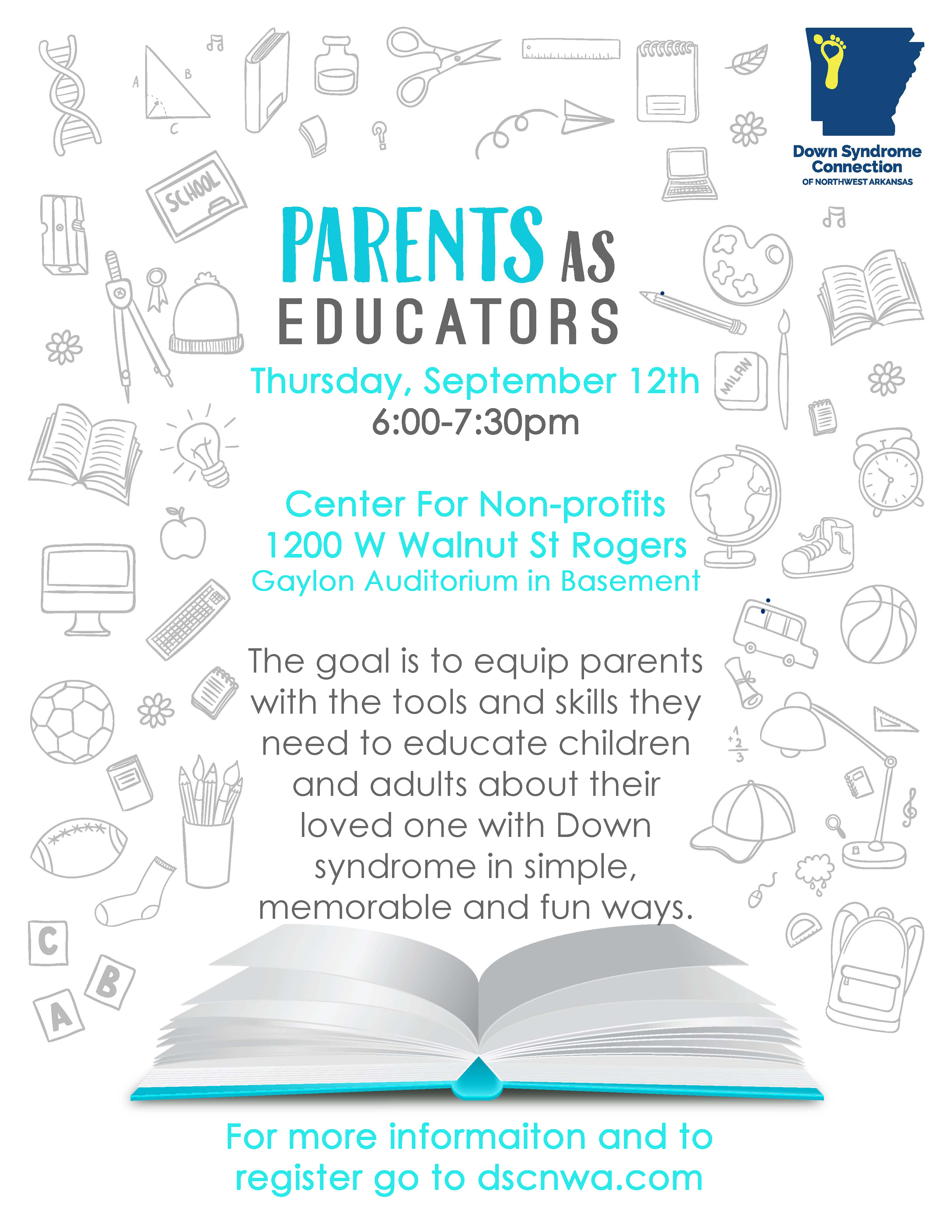 Location:
Center for non profits- 1200 W Walnut St Rogers- Gaylon Auditorium in Basement
Description:
We have a unique opportunity called Peer Presentations taking place for parents. Two moms, Anne and Kelley, have developed curriculum to assist others in feeling more prepared when sharing with groups about Down syndrome. They have personally used this curriculum to present to their own son's classrooms to help their peers learn a little more about them, about Down syndrome, and about the truth that we are more alike than different.
EVERYONE should attend and take advantage of this tool...parents, siblings, grandparents, babysitters, friends, peers, teachers, coaches.

These ladies provide fun activities that help to explain hypotonia so that classmates really begin to grasp the concept. As a result, classroom friends begin to understand why some physical movements may look different, why it can sometimes be difficult to understand speech patterns, and, as a result, these peers develop tools and strategies to be more prepared to assist our loved ones as they overcome challenges! Best of all, it opens up the lines of communication. Anne and Kelley explain Down syndrome in simple terms. They provide tips to encourage positive communication skills and reminders to peers to reach out to help their classmates who happen to have Down syndrome, but not do things for them.

The presentation they will provide has the ability to be adapted to school settings, sports teams, church classes, and families. Anne and Kelley are willing to share their curriculum (materials, Powerpoint presentation, favorite books and visual aids, so that each one of us can easily tailor a presentation for the peers of our own children. The curricular materials can be checked out from the DSCNWA library.