Check out our calendar of events below!
Night to Shine sponsored by the Tim Tebow Foundation
Friday, February 8, 2019 6:00 pm - 8:30 pm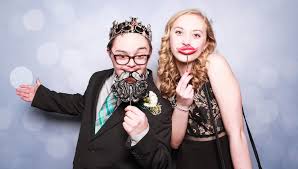 Location:
Cross Church, 1709 Johnson Road Springdale, AR 72762
Description:
This winter Cross Church is partnering with The Tim Tebow Foundation to host a "Night to Shine" event on February 8, 2019. This will be a wonderful event to celebrate and love our neighbors with special needs.

This event is FREE to attend.

Our dress/suit/tux day for participants will be on January 19th from 10:00 am to 2:00 pm. This will be located at Cross Church Springdale, on the south side of the building under the big white canopy. If anyone is in need of attire for the event, please go ahead and get signed up so Cross Church can accommodate every size. Those wishing to attend the Night to Shine event with come to Cross Church on January 19th to try on and select a dress. The dresses will be labeled with names and on the evening of the event, the dresses will be at the church, ready for participants to put them on. Tuxedos are rented and measurements will be taken on January 19th as well. Participants wearing a tux will need to pay the rental cost.

At 5:00 pm on February 8th, participants will go to Cross Church for assistance getting dressed and to have hair/makeup done and shoes shined. Once ready, participants will take a short ride around the church in a limo to a red carpet entrance that will open at 6:00 pm. upon arrival, each attendee receives a crown or a tiara and a corsage or boutonniere. Once in the event participants are free to enjoy the activities with their buddy. There will be a dinner, movie, dance, karaoke and photo booths. At the end of the event (8:30 pm) participants will receive a gift bag that will have goodies in it, they will go to the dressing area and get changed. We will keep the dresses and suits at the church so that they will be available for next year.

Sign up as soon as possible so Cross Church can plan for how many will be attending. If you have any questions, please feel free to email or call. We are very excited about this event and look forward to seeing some very happy guests.