Check out our calendar of events below!
Oral Hygiene and Medical Insurance Education Night
Wednesday, February 6, 2019 6:30 pm - 8:00 pm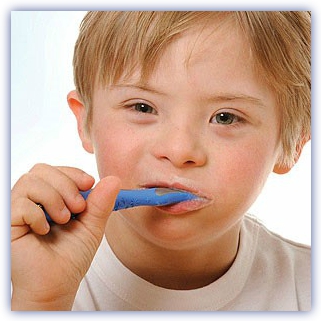 Location:
3349 N. Futrall Dr, Fayetteville AR 72703
Description:
Oral Hygiene and Medical Insurance Education Night

Dr. Emily Fourmy DDS is a pediatric dentistry practitioner at The Smile Shopp.
Dr. Fourmy is wonderful with children and will review common oral conditions seen with Down syndrome and special tools/ tips/ tricks to help with oral hygiene in people with Down syndrome.

Lori McNeel is a Consultant to Specialty Practices at The Z Group , a national speaker on leveraging medical billing within dental practices, and Patient Advocate at Ozark Prosthodontics, in Fayetteville AR.
Lori has been instrumental in helping patients & families understand their healthcare options and in leveraging medical insurance to offload the financial burden often associated with oral healthcare.

Mary Borman, Self Advocate & mom Marie Wood
Mary is a student at the University of Arkansas EMPOWER Program that has been instrumental in advocating for herself and individuals with Down syndrome locally and nationally. She and her mom can share her experience with oral care and insurance.
This form stopped accepting submissions on February 6, 2019 6:30 pm CST.