Check out our calendar of events below!
Family Access Night and Crystal Bridges
Friday, March 16, 2018 6:00 pm - 8:00 pm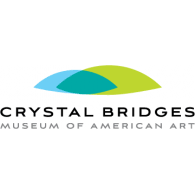 Location:
Crystal Bridges- 600 Museum Way Bentonville
Description:
Join us for a Science and Art-themed night of art and fun during the upcoming Family Access Night at Crystal Bridges Museum of American Art on Friday, March 16th from 6-8pm! Family Access Night is a fun night out at the museum for families impacted by disability, featuring gallery talks, studio art projects, games, and more. Some of the activities that we will feature during this Family Access Night include:

•A buffet-style dinner with sandwiches, chips, and cookies (Gluten-free options available)
•An interactive activity facilitated by the Scott Family Amazeum for families to explore together
•A Biome Sensory Bottle artmaking activity
•A Build-a-Boat activity (weather permitting)
•Gallery Talks related to Science and Art every 30 minutes beginning at 6:30pm
•A Sensory Space where kiddos can take a break from activities

The event is free, and you can register here or by contacting Guest Services at 479.657.2335. *Please note: you do not need to enter a promo code for the event on the registration page. Questions? Call 479.657.2415 or email access@crystalbridges.org.