Check out our calendar of events below!
Friday, March 9, 2018 10:30 am - 11:00 am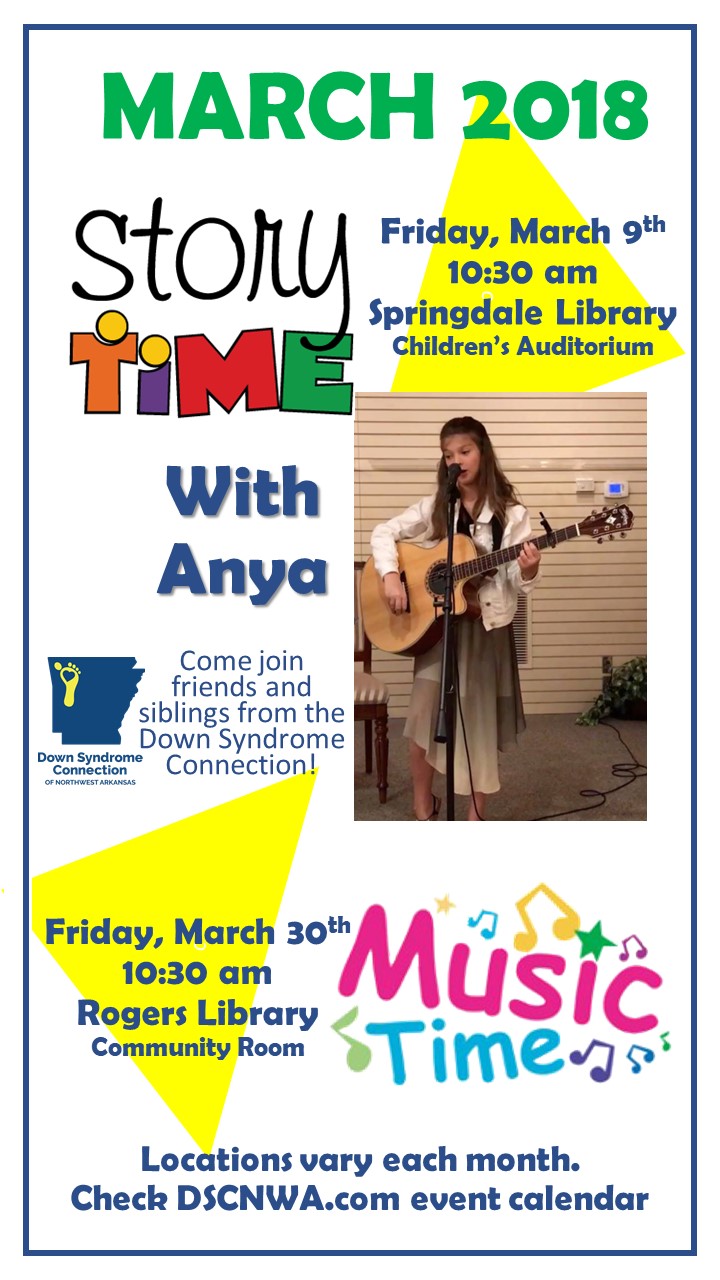 Location:
Springdale Library-Children's Auditorium- 405 S Pleasant St, Springdale
Description:
Hope's big sister Anya wanted to start a story and music time for our families and friends. They will pick locations all throughout NWA. Fridays at 10:30. Come and have fun!